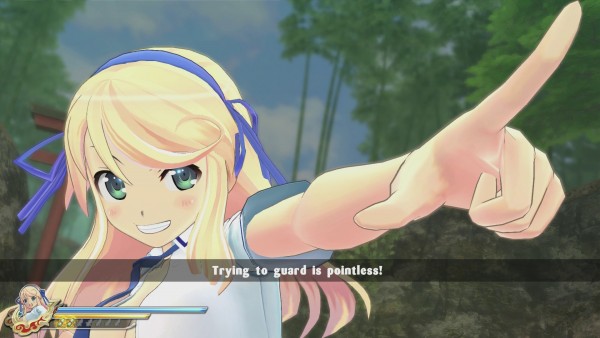 XSEED Games made an announcement that many Senran Kagura fans have been waiting for and it just so happens to be Senran Kagura: Estival Versus' release date. The title will be arriving for the PlayStation 4 and PlayStation Vita on March 15th in North America and in Europe on March 18th. In North America the retail release will come in the form of the "Endless Summer" edition that will cost $59.99 on PlayStation 4 and $49.99 on PS Vita or digitally for $10 cheaper on each platform.
The Endless Summer edition will include a 108 page art book, a randomly chosen set of ten 2.5" by 3.5" holographic "pin-up cards" featuring one of the six factions of buxom beauties each in two distinct poses, and a two-disc soundtrack containing 70 total tracks.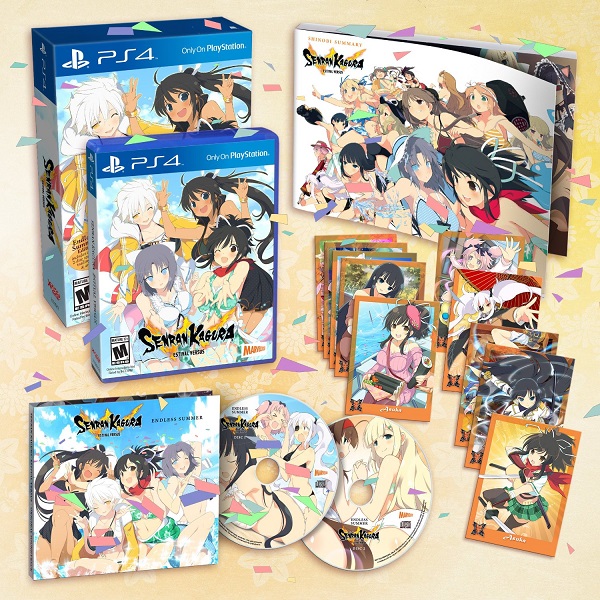 To go along with this announcement XSEED has also released a new trailer for Senran Kagura: Estival Versus focusing on introducing the Overseers of the Festival, a brand new team of Shinobi fighters who each possess a unique transformation and powerful Ninja Arts. These characters are Sayuri, Ryoki, Renka, Hanabi, and Kafuru and they all reside on a sunny island paradise dimension that the other characters are transported to thanks to the mystical Kagura Millennium Festival.