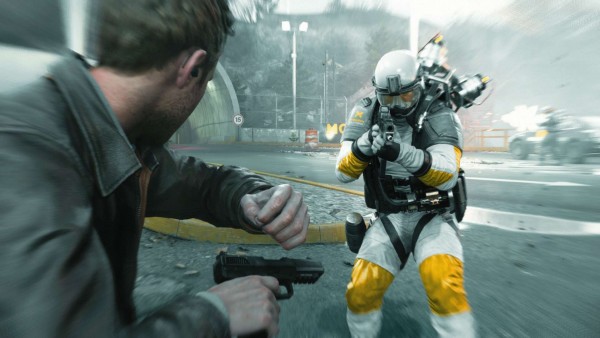 It appears that the time-bending Quantum Break will be able to nail its latest release date. Developer Remedy Entertainment's co-founder Sam Lake announced through Twitter with a rather large bottle of champagne that Quantum Break has gone gold, meaning that it is all set for its upcoming release for the Xbox One and PC on April 5th.
Gone GOLD #QuantumBreak @remedygames pic.twitter.com/ClINo3dkv7

— Sam Lake (@SamLakeRMD) February 19, 2016
Those who want to take advantage of a deal where they will be able to obtain a free version of the game for PC by pre-ordering the Xbox One version of the game will still be able to do so through participating retailers. As for the game itself, Quantum Break will follow the story of Jack Joyce as he fights in an unstable world where time is stuttering back and forth in order to prevent the end of time itself.