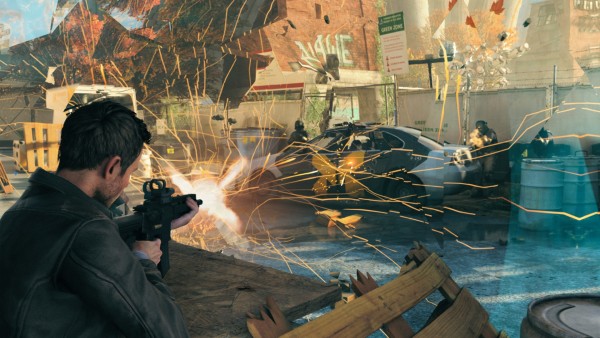 It's a crazy week this week on the Xbox and Windows 10 front. This week's Xbox Newsbeat is crammed full of news from Quantum Break, Rocket League, and more.
---
Quantum Break Coming to Xbox One and Windows 10 on April 5
Huge news for PC gamers this week. Remedy confirmed the swirling rumours that their upcoming game Quantum Break will receive a Windows 10 version. The game will launch on both platforms on April 5th. Those who pre-order the game on Xbox One will be able to snag a copy of Quantum Break for Windows 10, Alan Wake, and Alan Wake's American Nightmare for free. The Windows 10 offer is only for digital pre-orders, but the two Alan Wake titles will be distributed to participating retailers, too. More information on the Windows 10 launch can be found at the official FAQ.
No major Xbox One release is complete without a special bundle. The A 1TB Xbox One bundle will be released for $549 AUD on March 29th that will come with digital copies of Quantum Break, Alan Wake, and Alan Wake's American Nightmare.
---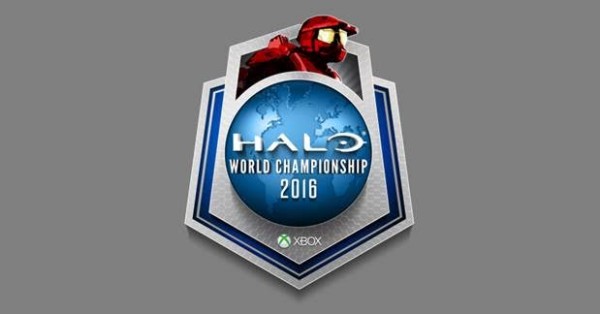 The Halo World Championship Tour: Sydney Recap
It's been a wild ride, but two qualifiers has been named for the ANZ region. Team Immunity and Team Exile5 will be advancing to next month's Halo World Championship. ESL has put together a great recap of the day's matches at their blog. Best wishes to Team Immunity and Team Exile5, do us proud!
---
Rocket League is Coming to Xbox One on February 17
The indie darlings that has absolutely stolen the sales chart with simple yet addictive gameplay that mixes soccer and remote control cars is coming to Xbox One. Rocket League will launch on February 17th for $19.99 USD. The game will come exclusive Xbox One items from popular Xbox One IPs like Halo and Sunset Overdrive. The following paid DLCs that were launch on PC will come bundled for free on Xbox One:
"Supersonic Fury" – Two Premium Battle-Cars, 12 Decals, 5 Paint types, 2 Rocket Trails, 2 Wheels
"Revenge of the Battle-Cars" – Two Premium Battle-Cars, 12 Decals, 3 Paint types, 2 Rocket Trails, 2 Wheels, 4 Toppers, 2 Antennas
"Chaos Run" – Two Premium Battle-Cars, 12 Decals, 2 Wheels, 2 Rocket Trails, 3 Toppers, 3 Antennas
---
Minecraft: Windows 10 Edition Beta & Minecraft: Pocket Edition Explode with Mechanical Possibilities!
A major update has gone out that finally adds redstone components to Minecraft: Windows 10 Edition Beta and Minecraft: Pocket Edition. Suddenly, wild things like basic computers and automated machines have become possible! The new features are as follows:
Finally make more advanced mechanical contraptions for your world with additional redstone components. Comparators, repeaters, dispensers, droppers, hoppers, trapped chests and various additional Minecart types will all be available. Invent all the things!
Tangle with spooky witches and their huts during your adventures. Witch huts found while exploring swamps also now contain an exciting new feature – their cauldrons will be filled with a randomly generated potion that you can snag for your own if you're feeling sticky-fingered.
Speaking of cauldrons, they can now be used to dye your armour an array of beautiful colors.
Display your coolest loot in your home with Item Frames – or mount your maps on the wall to plan your adventures with a world overview.
Other gameplay elements new to Pocket Edition and Windows 10 Beta are slime blocks, wearable pumpkins, red sandstone as well as improved chicken jockey mobs.
Even beyond gameplay elements, we're also now introducing the ability to import and export maps into the Windows 10 Edition Beta, making it easier for you to share your favourite worlds with friends.
---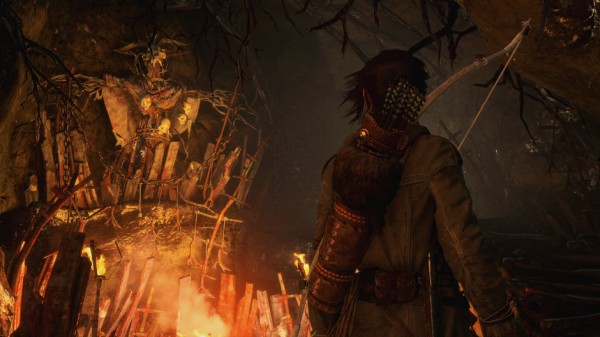 New DLC for Rise of the Tomb Raider
The "Wilderness Survivor Pack" is out for Rise of the Tomb Raider. It adds the Nightshade outfit, Deathsong bloody hatchet, and a card pack guaranteeing two rare cards and three cards with increased chance at being rare. The pack is available on the Xbox One store for $3.95 AUD.
---
Unravel: What Makes this Puzzling Platformer Unique?
EA isn't all about publishing giant AAA titles. Unravel is their new platformer developed by Coldwood Interactive. The game stars Yarny, a little red creature made of yarn. As traverses the winter wonderland, he slowly become unraveled, allowing him to swing through the levels. Check out Xbox Wire's preview of the game. Unravel is out now for Xbox One and Windows.
---
Hitman Brings Episodic Assassinations and Endless Options
The Hitman reboot is an episodic title coming out on Xbox One and Windows on March 11. Buyers have the option of just trying out the first episode and buying the rest of the game if they like it or buying the whole shebang at once. Ahead of the beta kicking off on February 19th on PC, Xbox Wire put together a short preview of what fans can expect from the new game.
---
Getting Up to Speed with Rainbow Six Siege's "Operation Black Ice" DLC
The first major content drop for Tom Clancy's Rainbow Six Siege is out. "Operation Black Ice" adds the new map Yacht set in the frozen over Boffin Bay. Additionally, two Canadian JTF2 operators have been added. Buck is a Quebecois assaulter rocking an underbarrel shotgun attached to his C8-SFW and CAMRS marksman rifle. Frost is the JTF2's defender, packing a nasty bear trap that is so thin, it looks like a welcome mat. Inattentive enemies that step on it will be immediately incapacitated and will need a revive from a teammate. Additionally, a ton of polishing has been done behind the scenes with the latest update. Check out the full details at Xbox Wire.