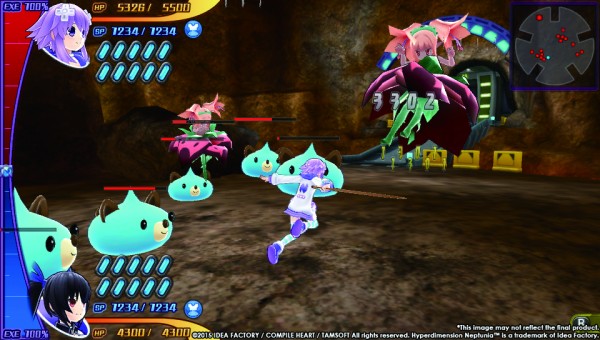 Today Idea Factory International announced that they plan on bringing the PS Vita game Hyperdimension Neptunia U over to North America and Europe in Spring 2015 under the name Hyperdimension Neptunia U: Action Unleashed.
For those who didn't follow our previous coverage of the game, Hyperdimension Neptunia U: Action Unleashed is an action game from Tamsoft that allows players to play as not only the CPU characters but the CPU Candidates and a couple of guest characters as they battle against mobs of enemies.
When Hyperdimension Neptunia U is released, it will be available both digitally and at retail. You can check out a gameplay trailer below as well as a handful of screenshots, including one that shows off the "Costume Break" mechanic that will see your chosen fighter's clothing be torn the more damage they receive.