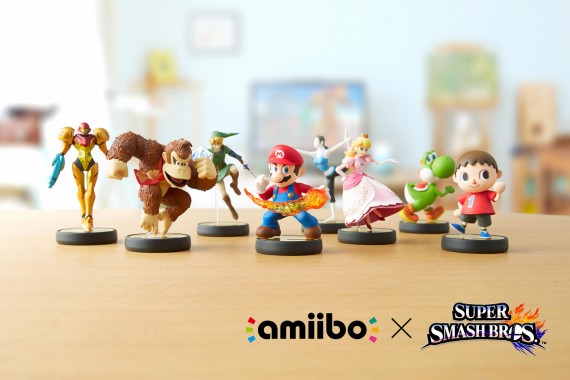 Nintendo is looking to end 2014 on a high note with a strong list of titles and there Skylanders/Disney Infinity like Amiibo figures due before the years end. We now have an official price for Amiibo figures in Australia as well as the launch line up which will consist of 12 characters including Mario, Peach, Link, Samus, Yoshi, Donkey Kong, Pikachu, Kirby, Fox, Marth, Villager and Wii Fit Trainer, with each Amiibo retailing for $17.95. More figures will be available in the future and Super Smash Bros. will be the first title to fully cater for Amiibo.
We still don't know the exact functionality or even have a release date for Amiibo yet (we are guessing it will launch alongside Super Smash Bros. which is set for a December release), but we do know that in the Smash Bros. series you will be able to level them up and let them fight for you in battles to earn experience. You can also battle against your friends Amiibos in this way. Check out the gallery below for all the official hi-res shots of the initial Amiibo launch figures.
Other notable game releases from Nintendo before the years end include (click on each title for more information):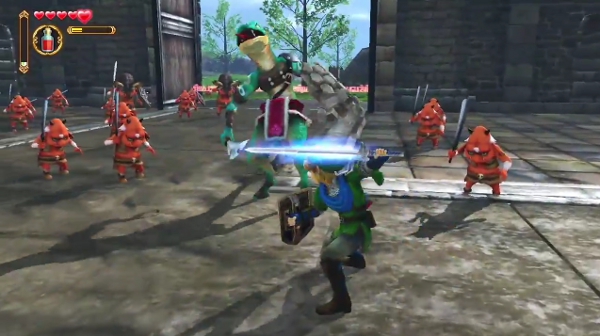 Hyrule Warriors – Releasing on September 20th, this Zelda/Dynasty Warriors cross over title will see gameplay from the Dynasty Warriors series set in the world of Zelda featuring all the famous locations and characters you know and love. Over 14 characters are playable from Link, Zelda and even enemies such as Ghirahim and Ganondorf. Nintendo is supporting this title with a variety of add on content, the first pack being free and arriving with the games launch, adding a fun new mode, weapon and the option to select music.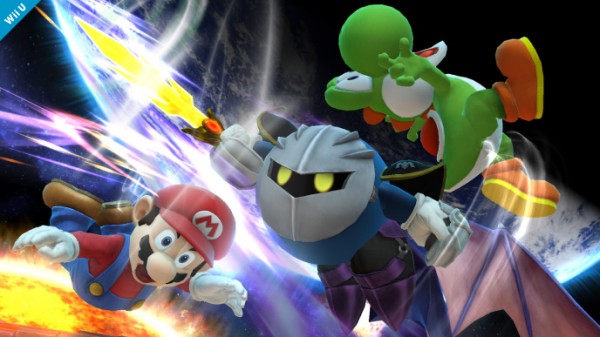 Super Smash Bros. – Coming to 3DS on October 4th and Wii U sometime in December, those who purchase both versions and claim them on Club Nintendo will receive a free soundtrack packed with songs from the game. Shulk, the main protagonist from Xenoblade Chronicles was recently revealed to be the latest new comer to the roster.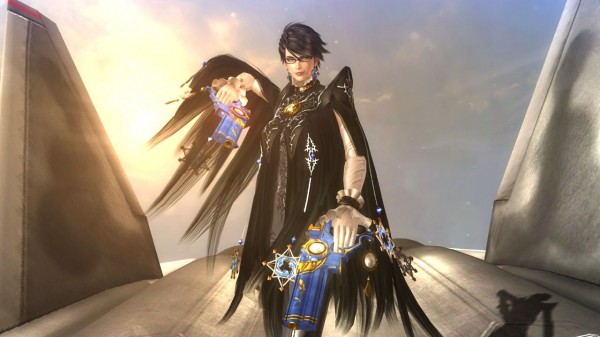 Bayonetta 2 – Featuring over the top battles, wild weapons, crazy locations and an all new story, Bayonetta seems to be the greatest action games heading to Wii U this year. In one of the best bonuses ever from Nintendo, the original Bayonetta will be included in the retail package giving you two games for the price of one. The game has been fully remade and optimised for the Wii U and will also feature bonus costumes such as Samus and Peach outfits for the main heroine to don. If you are purchasing this digitally, the two games will be available as a standalone purchase however pricing details have not been announced. EB games is currently offering Bayonetta 2 for $99 while JB Hifi has the title at the more standard Wii U title price of $79.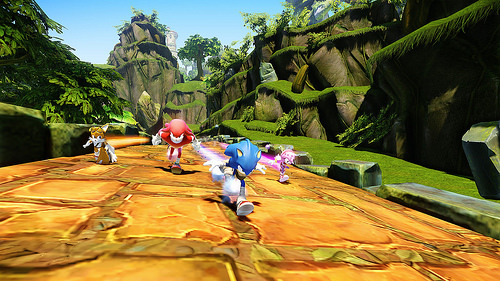 Sonic Boom: Rise of Lyric for Wii U & Sonic Boom: Shattered Crystal for Nintendo 3DS – This branching path of the Sonic franchise will see both titles launching on 29th November. Both games introduce a unique and epic adventure as Sonic and team work together to stop the evil villain Lyric. Players can play as multiple characters, each with their own abilities, as they explore, fight and speed through an undiscovered land. Both games will feature unique stories, locaations and even different playable characters, with the 3DS version allowing you to play as new team mate Styx.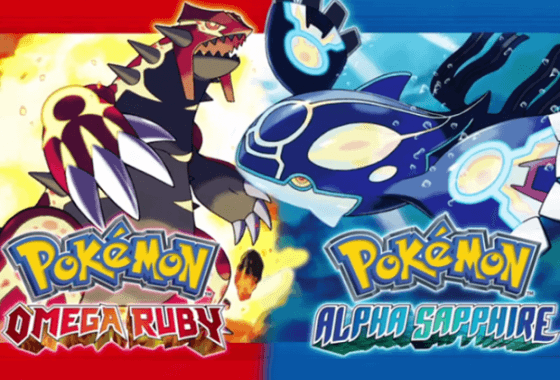 Pokemon Omega Ruby and Alpha Sapphire – Coming to 3DS and the eShop on November 21st, the most requested remakes of the original third gen Game Boy Advance games are finally being realised, featuring all the best features of those titles like super contests and secret bases to new features such as brand new mega evolutions and online features.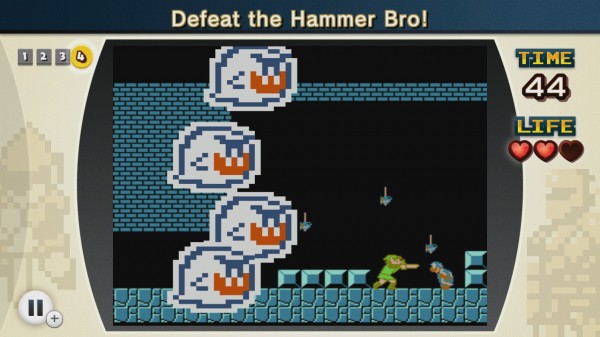 Ultimate NES Remix – Available in stores and on Nintendo eShop for Nintendo 3DS on 8th November, the game features rapid-fire challenges and mash-ups from a selection of 16 of Nintendo's finest 8-bit games. Regional online leaderboards will let players see how they stack up against others in their area, and Championship Mode offers a gauntlet of challenges from three different games.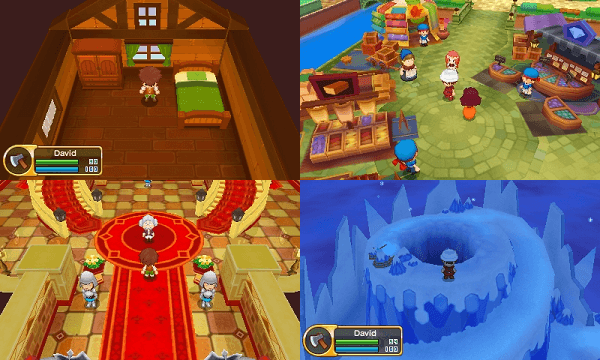 Fantasy Life – Available in stores and on Nintendo eShop for Nintendo 3DS on 27th September, Fantasy Life lets players become the masters of their destinies as every choice they make determines their unique Fantasy Life. Players can easily change their Life Class at any time and experience how each offers a new perspective on the world. Local and online multiplayer options let friends share the adventure, the exploration and the bounty. An add-on content pack called Origin Island offers a whole new area home to an ancient culture and powerful enemies, additional story content, new ranks to achieve in Life Classes, access to even more powerful equipment and two new varieties of pets to adopt: birds and dragons.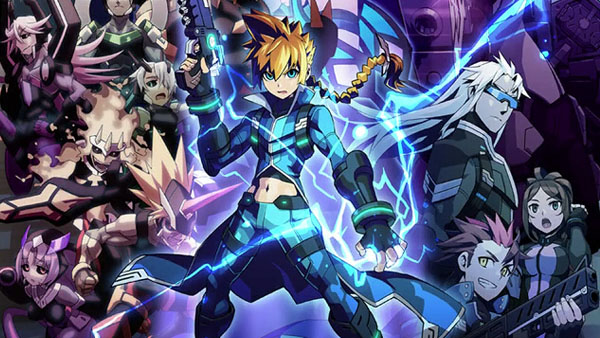 A great selection of indie titles are also coming to the Nintendo eShop by the end of the year including:
Stealth Inc 2 from Curve Digital combines the best elements of puzzle solving, action platforming and stealth gameplay into a game that's all about hiding in the shadows. The game launches exclusively on Wii U in Q4. The game includes a two-player co-op mode, level editor, off-TV play and Miiverse integration.
Swords & Soldiers II is a side scrolling action strategy game from Ronimo Games launching in Q4 2014 exclusively on Wii U. The game includes 20 story missions and lets players buy units, cast spells and build structures to overwhelm enemies on a 2D battleground.
Azure Striker GUNVOLT from Inti Creates launches this summer exclusively on Nintendo 3DS. Featuring the talents of Keiji Inafune, the creator of the Mega Man series, the game takes the best aspects of Japanese 16-bit classics and updates them with new play mechanics and slick graphics. For a limited time, the game comes with a free digital copy of the 8-bit nostalgia-fuelled Mighty GUNVOLT as well.
Shovel Knight from Yacht Club Games, coming to Nintendo eShop for both Wii U and Nintendo 3DS. Head to the link to check out our review of the PC version.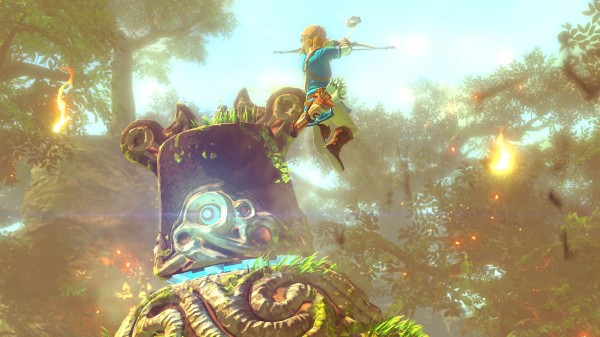 And don't think Nintendo will be stopping there with the company already planning a strong line up in 2015 for the Wii U featuring such titles as Star Fox, Kirby, Yoshi's Wooly World, Captain Toad: Treasure Tracker, Splatoon, Xenoblade Chronicles X, Devil's Third, Mario Maker, Project Giant Robot, Project Guard, Mario vs Donkey Kong, Mario Party 10, Art Academy and probably the most anticipated, the newest installment in The Legend of Zelda series which is said to be an open world epic.
The 3DS is not to be left out, with Monster Hunter 4 Ultimate, Code Name S.T.E.A.M, Fossil Fighters: Frontier and the reveal of purchasable themes that you can apply to your home screen that will be available after a planned system update in October. This is alongside the announcement of the New Nintendo 3DS that will also have specific titles such as the port of Xenoblade Chronicles from the Wii.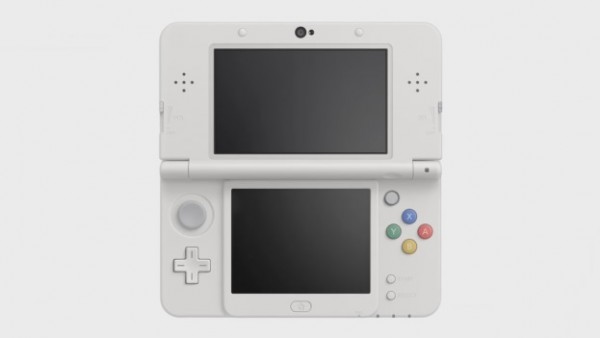 So it definitely looks like the next year and a bit are going to be very strong for the Big N who really struggled to get their home console off the ground this generation. Hopefully these upcoming titles will be a success so we can continue to see what the company releases for years to come. Let us know in the comments below what your most anticipated upcoming title is and what you think of the Amiibos. We look forward to reading and replying to them.