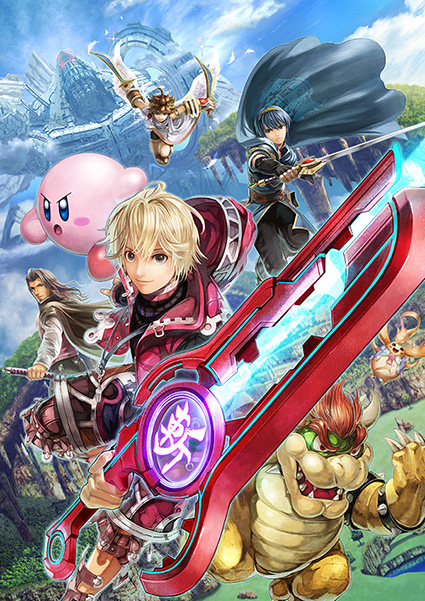 While rumored for many months thanks to the infamous Gematsu leak and then semi-confirmed with some leaked video footage, Nintendo has decided to officially unveil Shulk from Xenoblade Chronicles as the latest addition to the Super Smash Bros. roster. Featuring his special sword the Monado heavily in his moveset, Shulk will be able to engage in five different modes to enhance/limit his abilities by using his neutral special attack. These modes are:
Jump – higher jumps, lower defense.
Speed – faster movement, weaker attacks.
Shield – higher defense, slower movement.
Buster – stronger attacks, weaker launch ability.
Smash – Stronger launch ability, weaker attacks, lower defense against launching.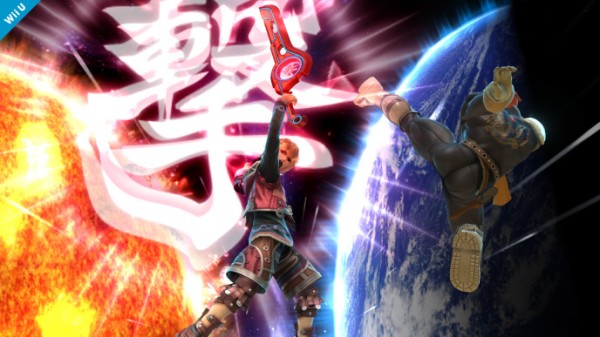 In keeping up with the recent alternate costume trend, Shulk can also be pictured in his swimming trunks attire in the latest batch of screenshots. A new stage in Guar Plains from Xenoblade Chronicles was also revealed in the trailer. The stage is very large and seems to move vertically, but for those disappointed by the news remember that each stage is receiving a Final Destination version if you're not a fan of all the movement and gimmicks.
At the end of the trailer, Metal Face from Xenoblade makes a menacing appearance but it is not known how he will be incorporated into the game yet. Check out the reveal trailer and gallery below to see the newest newcomer in action. The 3DS version is now two weeks from release in Japan so keep checking back with Capsule Computers for a full roster list as soon as it becomes available.