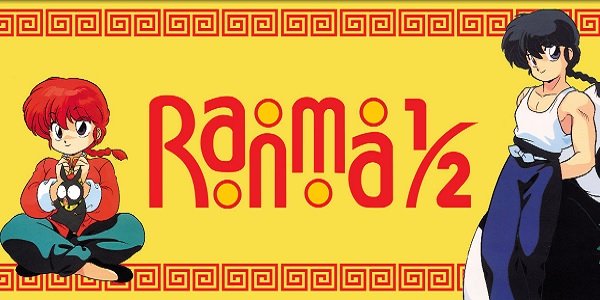 As we already know, Viz Media is bringing the entire series of Ranma 1/2 to North America completely un-cut and available on Blu-ray for the first time ever. Earlier this year they released Set 1 of the series, our review of which can be found here, and today Viz announced that Ranma 1/2 Set 2 will be available for purchase starting on June 24th.
Similar to Set 1, Ranma 1/2 Set 2 will be available both in a Limited Edition Blu-ray Box Set that features 23 episodes on 3 discs, packaged in a premium chipboard box with gold foil stamping and artwork drawn by Rumiko Takashi, a 32 page booklet with episode guides, and a collectable Ranma 1/2 card. This version fo the release also comes with the special feature We love Ranma' Part 2 – Favorite Scenes which is a continuation of interviews following the legacy and impact of this series.
That Limited Edition Blu-ray is priced at $54.97, but a cheaper version is available in the form of a standard DVD set that costs $44.82. This DVD set does not come with the special case nor the We Love Ranma special, but it still contains the original un-cropped 23 episodes that the Blu-ray release does.
In the second set of the series, Ranma, a male martial artist who changes into a girl when splashed with cold water, is still trying to adjust to his new home and dealing with a Chinese Amazon named Shampoo who wants to love him as well as kill him. Though when Shampoo's own suitor appears, and a perverted master who tought Ranma and Akane's fathers everything they know, things get even crazier.