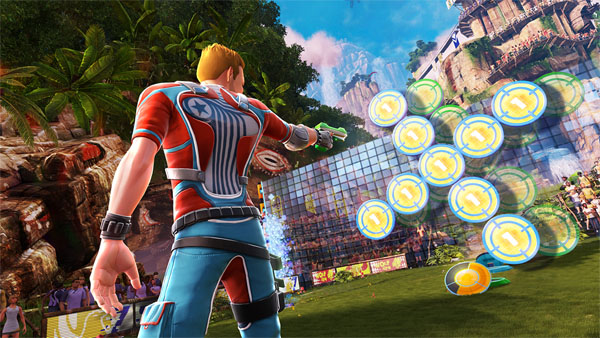 Just (News)beat It, (News)beat it, no-one wants to be defeated! That's right ladies and gentlemen, it is time for that special part of the week where we tell you all the latest, the greatest and biggest news coming from Microsoft HQ. You know it, you love it, it is this week's Xbox Newsbeat! This week we have five sexy news snippets, four of them related to the Xbox One with the last one being all about the 360 (Sorry Windows Phone, you have your time last week. Time to go to the back of the line). So what are we waiting for, its time for the Newsbeat!
---
Creating a Champion in Kinect Sports Rivals
Are you terrified of the NSA (or ASIS, or any security agency) spying on you through your Kinect? Well I have some bad news for you… Don't be alarmed though, for everybody else this is great news! Kinect Sports Rivals, the Xbox One exclusive sequel to 2010's Kinect Sports will use the impressive hardware inside the Xbox One and the Kinect itself to scan players likeness straight into the game. No fiddling around with character creators, now all you need to do is stand in front of your TV and ta-dah! Instant scanned.
The team over at Xbox Wire actually sat down with the developers from Rare to talk about the technology behind Kinect Sports Rivals. Unfortunately I don't have enough space on this page to copy all of that interview, so click here to check it out. It is well worth the read so don't be shy. I personally am going to spend some time trying out this new-fangled character creator, so be sure to stay tuned to Capsule Computers to hear all about it (as well as a full review of the game itself coming in a few days time).
Forza Motorsport 5 – Top Gear DLC Pack Available Now
Here is a bit of trivia for you all; Turn 10 studios, you know the guys who make all those Forza games? Well they turned 10 years old this week. Well you know what that means? Celebratory DLC!!! Yay!!! That's right, starting from today you can get a brand new slew of vehicles and a new race mode for the popular racing sim.
The Top Gear Car Pack comes complete with 10 brand new cars for racers to get into, customise and drive. In addition, players will be able to go one on one with The Stig's cousin for the ultimate racing challenge. The Top Gear pack is available right now as part of the Car Pass, or on its own as a bundle for AU $13.45. The cars themselves can also be purchased individually, like an all you can eat restaurant.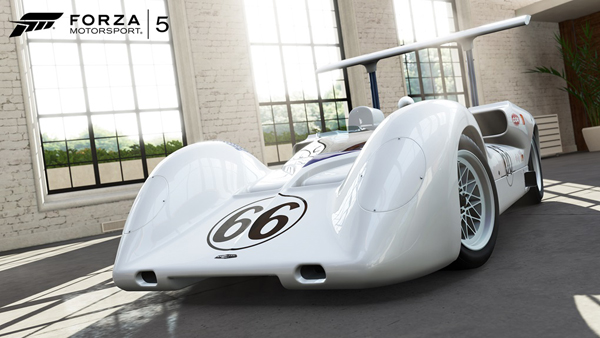 Twitch Sets Record-Breaking Numbers as Xbox One Usage Booms
Looks like Twitch's recent launch on the Xbox One has been beneficial to both parties. Since the video-streaming service opened its doors to Xbox Live users, there has been an average of each person spending 5 hours per day on their console (xploring apps, playing games, and watching TV on Xbox One). Not only that, but Twitch have reported a staggering 23 million minutes have been broadcast from Twitch on Xbox One (that's around 45 YEARS of content!). This includes more than 2.7 million minutes broadcast from Xbox One (eat your heart out Twitch Plays Pokemon).
Entertainment on Xbox One Keeps Getting Better With Your Help
So non-gaming entertainment is a very important thing for Microsoft, and while the Xbox One has a fair selection of movies and music for people to download, play, watch, whatever; it still isn't enough. Luckily, the developers know this and are constantly striving for improvement. Starting this week, updates will be rolled out to improve the entertainment side of the system. The most important update is the fact that now when you start watching a movie on one device, you can hit pause and continue on another one. People want the TV while you are in the middle of Thor: The Dark World? Tell them where to shove it… That doesn't work? Hit a button and it suddenly goes from your TV to your iPad for continued viewing. What a time to be alive.
Get Hitman: Absolution and Deadlight for Free with April Games with Gold
We wrap up this week's Newsbeat with a small bit of Xbox 360 news. As part of the Games for Gold program, as I'm sure you know, players get two free games to download a month. Well this month they have really outdone themselves, and from now players can grab Hitman: Absolution, and Deadlight. Make sure you don't miss out cause these games are pretty damn fun.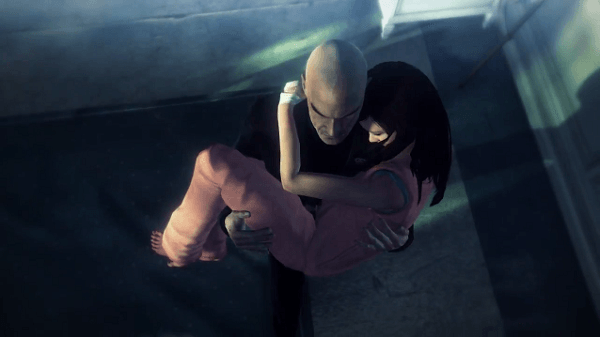 ---
So I guess that's it for another week here at the Newsbeat. Which of this week's stories really jumped out at you? What made you want to pick up the controller and start playing, and at what point did you mourn over the loss of some Windows Phone news? Let us know in the comments below, and remember to check back next week for the next installment of Newsbeat (and to see if I can come up with another popular song lyric with the word "beat" in it). As always guys, stay tuned to Capsule Computers for all the Microsoft news as it becomes available