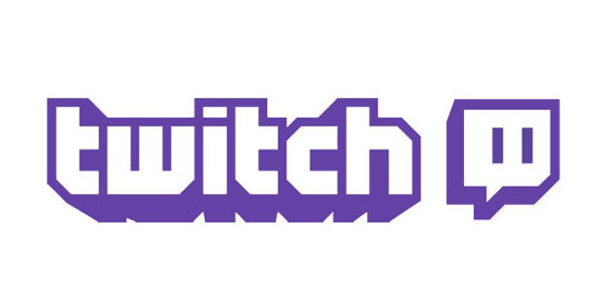 Time to hit those power buttons, tell your Xbox One to "Xbox: Go Home," and get ready for another chock-a-block edition of Xbox Newsbeat, the number one stop for all the news regarding Microsoft's gaming platforms. This week we have 7 hard-hitting news bites with 6 of them regarding Xbox One, and the final one for the still-awesome 360 (sorry again Windows Phone. Maybe next time). So since we have so much news from Microsoft HQ, we'd best get to it!
Introducing A Truly Next-Gen Twitch Experience on Xbox One
TwitchTV is the internet's most popular video streaming service, and it is finally making its way to Xbox One! With the simple voice command of "Xbox: Broadcast!" those who have downloaded and set-up a Twitch account will immediately have their gameplay video sent out onto the world wide web for Twitch's 45million+ subscribers to watch. Twitch will be available from March 11th, just in time for Titanfall.
Multiplayer and Party Updates for Xbox One Coming in March

We spoke last week about the new invite-only beta test for the new multiplayer and party features that will be coming to Xbox One in the near future. Well now we can officially tell you that these updates will begin rolling out over the next few weeks. The update will being some enhancements and updates to the multiplayer and party systems of the console, but will also have some behind the scenes stuff that will help developers make their games a reality, as well as improvements to the Kinect Voice Commands.
Chaos Rises with a Gang of New Content in Third Dead Rising 3 DLC Episode
The third chapter in Dead Rising 3's slick DLC campaign is now here with "The Untold Stories of Los Peridos – Chaos Rising." This new chapter puts you in the role of a renegade biker; Hunter Thibodeux who must escape from prison, seek revenge and fight for control of his gang. This new side story features a new mission, zombie-slaying weapons, over-the-top vehicles and more – all of which carry back to the main game.
Chaos rises is available stand-alone for $13.45, or as part of the season pass for $39.99. Check out our review of Dead Rising 3, as well as our review for the last DLC; Fallen Angel.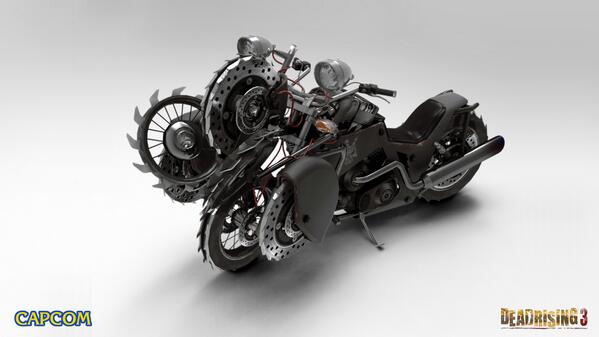 "Ryse: Son of Rome" Developer Talks Mars' Chosen Pack and Game Updates
Microsoft Studios and Crytek have opened the gates of the Colosseum once again and handed players one hell of a reason to take up arms again in Ryse: Son of Rome. Available now through Xbox Live is the most ambitious add-on to date; the Mars Chosen Pack. Available for $11.95 or as part of the Season Pass, "Mars' Chosen Pack" adds new maps, a character skin and a brand-new cooperative gameplay type called Survival Mode. You will also get 5 new maps (with two being made specifically for Survival mode) and a new character skin; The Legionary.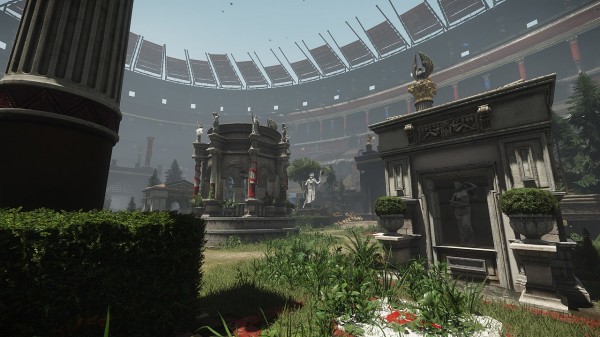 "Zoo Tycoon" Receives Association of Zoos & Aquariums Stamp of Approval
The developers of Zoo Tycoon intended for their game to not only be fun, but also to teach players the responsibilities of running a zoo. To this end, they reached out to the Association of Zoos & Aquariums (AZA) to provide expert advice on animal behaviour, what animals need from their enclosures and how they need to be cared for in real zoos – all in order to make the most authentic and educational experience possible while still being enjoyable.
However, the collaboration didn't end once the game was shipped out. The AZA Tiger SSP's Tiger Conservation Campaign was chosen as the first Community Challenge non-profit organisation and will receive a $10,000 donation from Microsoft in support of efforts to reduce the number of Sumatran tigers killed, displaced or caught in snares after the "Zoo Tycoon" community reaches its goal to collectively release 1,000 Sumatran tigers into the wild in the game. So seriously guys, start freeing those tigers!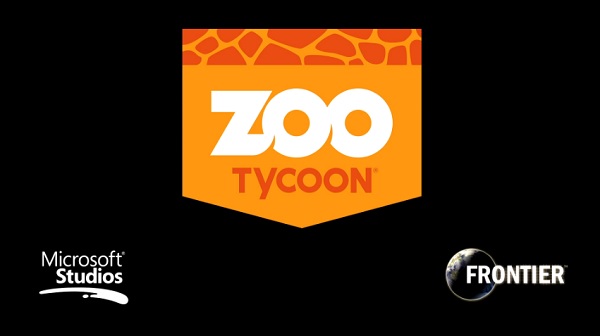 New Developers Sign On to ID@Xbox
ID@Xbox is a program designed to make it easier for independent developers to get their games made, and available on the Xbox One platform. Since its launch, more than 200 independent game developers have signed on, and are using Xbox One dev kits to make their dreams into a reality. The first lot of games are already at Microsoft for certification and will hopefully be available on the Xbox Games Store in the coming weeks.
Red Bull TV Bring Heart-Pounding Action to Xbox 360
Time to round off this week's Newsbeat with some high-octane 360 news! Red Bull, makers of energy drinks and sponsors of extreme sports have announced that owners of Xbox 360 consoles are able to download and watch all the action from Red Bull TV straight on their consoles. Red Bull TV specialises in high-quality programming that takes you behind the scenes and up close and personal with inspirational stories, people and lifestyles in sports, music, and culture. All Red Bull TV films, shows, clips and live programs are available to Xbox Live Gold members on Xbox 360 around the globe at no additional cost.
---
So that's it for another week of Xbox Newsbeat! Lots of sweet news to digest, and some cool game DLC to go and grab! Which of these bulletins jumps out at you the most? Let us know in the comments below and remember to stay tuned to Capsule Computers for all the sweet Microsoft news as it becomes available