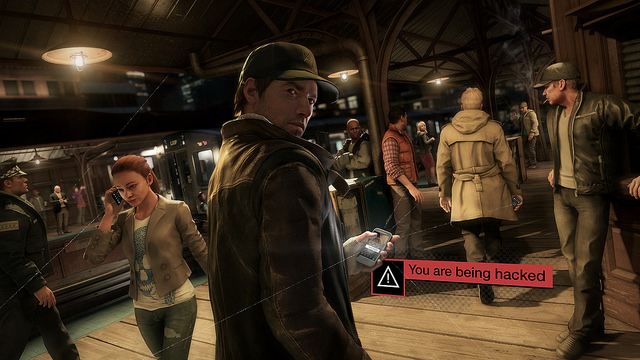 It's quite an odd-looking name, definitely one that's hard to pronounce but entirely justified as one seeing as the game revolves around hacking and coding. The fine people over at "Ubisoft" have just announced the next piece of media in the "Watch_Dogs" franchise and they've decided to do something a little different this time around. As we've seen in the past; some companies enjoy pairing their games up with digital comics that help expand the story 0f the universe in which they've developed throughout the creation of the game.
"Ubisoft" have taken a slight detour from that idea and instead have announced that they will be releasing a "Watch_Dogs" eBook which has already been said to be a direct sequel of the game so don't think you can just jump right in. Written by prolific author John Shirley – who you may know wrote the brilliant short story "A Song Called Youth" (as well as many others) – "//n/Dark Clouds" will delve deeper into the world of "Watch_Dogs", allowing players and game fanatics to full immerse themselves into the well-built universe of the game.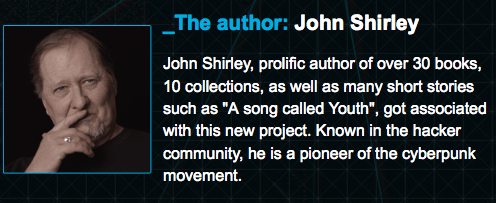 "Working on Watch Dogs was enormously interesting to me because its world offers the convergence of cyberpunk and the edgy tech reality of our times; it all plays out with action and energy against the inner city backdrop that I thrive in…With hack tech in one hand and gun in the other, Aiden Pearce is a believable fusion of hacker and action hero who deliberately slips between the cracks of society to relentlessly pursue his agenda.

The novel introduces Mick Wolfe, an ex-military, who get caught in a dangerous game in Chicago's hyper connected and violent underground. Working with Thomas Geffroyd and Kevin Shortt at Ubisoft to develop the book was a rocking experience – Ubisoft is right out there on the frontier of videogame development. I couldn't ask for more inspiration". – John Shirley

Fantastic words from a truly fantastic author. It seems as though, looking at Mr. Shirley's back catalog of written masterpieces, he was simply the best choice to write "//n/Dark Clouds". John Shirley is a known figure in the hacker community and is a pioneer of the cyberpunk movement so it is clear as to why he was chosen above all others to be the man to take the story of "Watch_Dogs" to the next level.
"Watch_Dogs" "//n/Dark Clouds" will be available in English, French, Italian, German and Spanish at game's release on May 27, 2014. It will be available in two digital formats: An upgraded e-book version with interactive elements including videos and images and a classic e-book which is basically exactly as it sounds. For more information on the "//n/Dark Clouds" eBook; click here to head over to the official website.
Check out our Featured Video section below to take a look at the trailer for the upcoming eBook "//n/Dark Clouds".