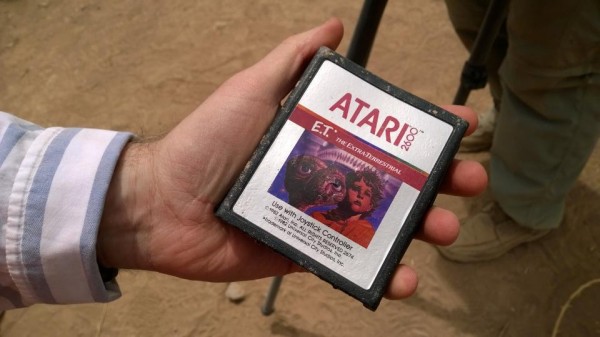 E.T. The Extra-Terrestrial for the Atari 2600 – widely regarded as the worst video game in history. But back in July 1982, when Atari negotiated with Steven Spielberg for the rights to make the classic film into a video game – for a cool $22 million – the studio was certain the game was guaranteed to make them a huge profit…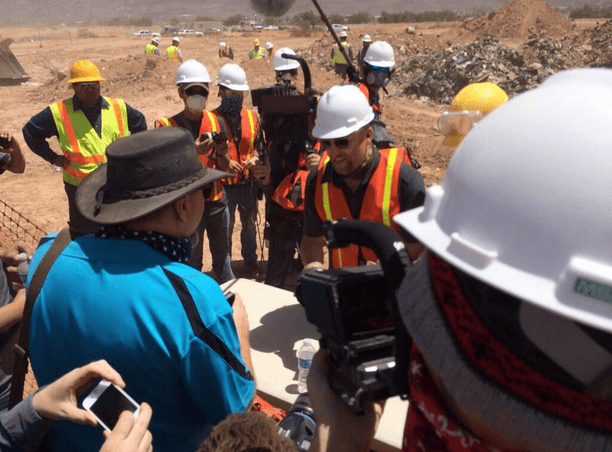 Problem was, if they wanted to release in time for the holiday season, that'd give its developers only 5 full weeks of development; a feat absolutely unheard of, and wholly unrealistic. E.T. The Extra-Terrestrial was inevitably a failure, and is considered a large, possibly determining factor in the video game crash of 1983. Legend then claimed that Atari proceeded to bury the rest of the cartridges in a landfill in New Mexico. Most didn't believe what they considered a pure myth, but now a crew working as part of a documentary being produced by Xbox Entertainment Studios have dug up the proof. The above image – among others – was sent out from the site by Director of Programming for Xbox Live, Larry Hyrb, via Twitter.
Here it is up close – the very first ET cartridge exhumed after 30 years pic.twitter.com/nb8tv33w8F

— Larry Hryb (@majornelson) April 26, 2014
The excavation crew also found a copy of Centipede and Missile Command. From here, they will continue to dig at the site for what could be another couple months in order to unearth the entire batch. Later this year, the documentary will have been completed and made available exclusively on Xbox platforms. So, seems some legends end up being true.