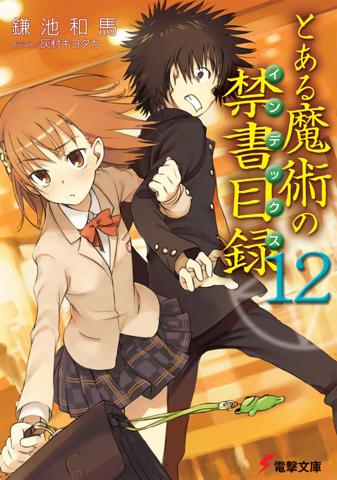 Despite a large number of anime coming from light novels, rarely do Western companies attempt to translate these novels into English and release them in the West. In fact, Yen Press is the only company that regularly releases light novels in print in the form of Spice and Wolf, Haruhi Suzumiya, and others.
Well this weekend Yen Press has announced at Sakura-Con 2014 that they will be expanding their light novel and manga line-up by announcing a number of new pick ups, including one spanning over twenty volumes that fans have been waiting for for quite some time.
Yen Press has acquired the license to A Certain Magical Index's light novel series that has been given numerous spin-offs and anime adaptations that have already been released in the West. Alongside that acquisition, the company also picked up the Pandora Hearts ~odds and ends~ art book which will be released in November, the Another novel which will be released in hardcover sometime in October, the Love at Fourteen manga which will begin shipping in November, The Angel of Elhamburg manga series, another light novel titled Is It Wrong to Try to Pick up Girls in a Dungeon?, King of Eden, and the author behind Sora no Otoshimono's other work, Gou-Dere Sora Nagihara manga which will be released starting in November.