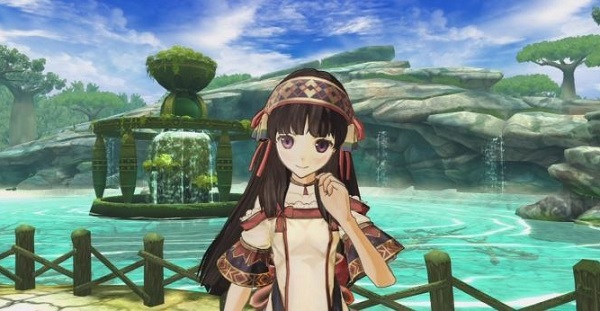 Remember Project A16? Well considering it was announced a little over a week ago let's hope so. Anyways today thanks to the latest issue of Dengeki PlayStation we now know the real name of the game, Atelier Shallie: Alchemists of the Dusk Sea.
As you can see in the scans below, Atelier Shallie will be similar to Atelier Escha & Logy by allowing players to choose one of two protagonists to play as, the only difference being that this time, both leads are female. The first girl is the black haired girl named Shallistera while the second girl with the green hair is Shallotte Elminus and considering how similar their names are, they have both been given the nickname of Shallie.
The title has been announced for release by Tecmo Koei in Japan on June 26th and you can expect additional details for the game to be revealed soon.