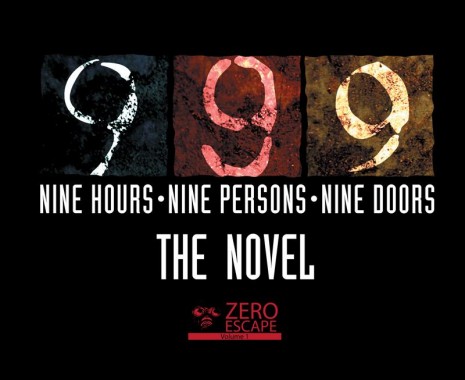 Here is some interesting news for your Tuesday. It seems Aksys Games are branching out a bit more, as today it was announced that Zero Escape: 9 Hours, 9 Persons, 9 Doors would be released as a visual novel for iPhone, iPad and iPod touch titled 999: The Novel. You can read our own review here, and know that this one little Nintendo DS title was one of the most compelling pieces of storytelling to ever grace a handheld.
For those unfamiliar, chew on this synopsis:
Nine individuals, seemingly strangers, find themselves awakening to a rude truth – they're trapped on a ship that will sink in nine hours, and must play a deadly game in order to escape. Kidnapped by the mysterious Zero, these nine must solve puzzles and uncover the location of the elusive ninth door before time runs out. Each player is tied to a bracelet that controls a bomb within their bodies. One wrong move and they explode. However, beyond this life-or-death game lies questions that they must answer: Why have they been brought here and, more importantly, who is Zero?
Readers will also be able to take advantage of the Flow Chart feature, which tracks progress on every path chosen. 999: The Novel can be yours on March 17th for the low price of $4.99.