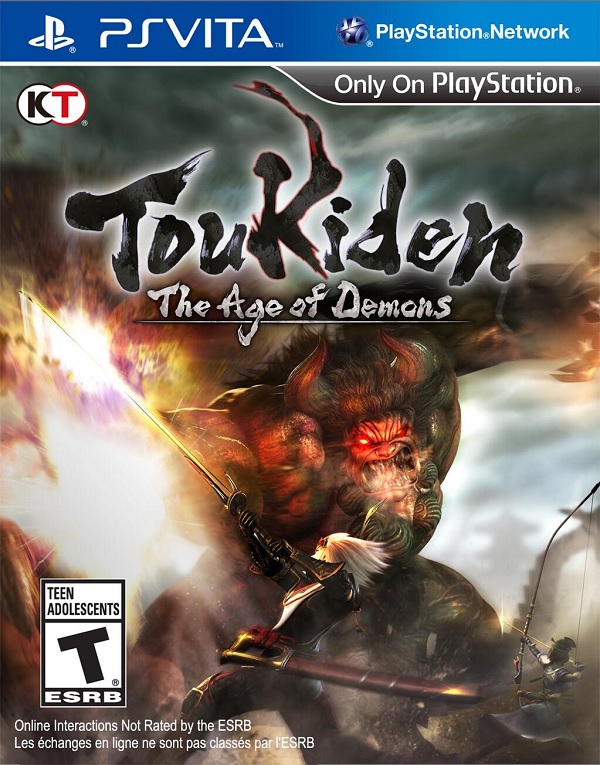 We've known for quite some time that Toukiden: The Age of Demons would be hitting North America on February 11th and that it would be hitting Australia on the 14th of the same month, but now we have confirmation that European gamers will also be getting the title the same date as gamers in Australia.
Tecmo Koei also revealed today was the game's box art which can be seen to the right, and a few new pre-order bonuses for gamers who are looking to pick up the title in Europe. As before, gamers who pre-order the game through the PSN will receive a pair of cat ears for their character as well as the Mitama of Momotaro, a warrior's soul that will strengthen the player's skill.
But now pre-order bonuses have been revealed for Game, Amazon and other independent retailers through Centresoft. These will come with Mitama of Niijima Yae, a fox mask, and there will be a separate bonus that includes two extra missions.