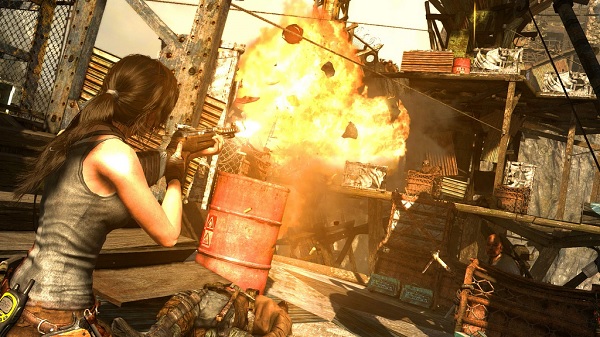 Today Crystal Dynamics came forward with a number of details about how Tomb Raider: Definitive Edition is better than the original console version of the game and even better than the PC version. The game will be running at a native 1080p resolution on the PlayStation 4 and Xbox One and it will have what the company is calling "buttery framerate."
The port will also come with all of the game's previously released multiplayer DLC, six alternate outfits, a collection of digital comic books and documentary features, and The Tomb of the Lost Adventurer add-on. They also went on to say that a new head and face model has been used for Lara and they have used subsurface scattering technology to produce a more realistic skin glow.
Currently Tomb Raider: Definitive Edition is set to be released in North America on January 28th by Square Enix at a price tag of $59.99.