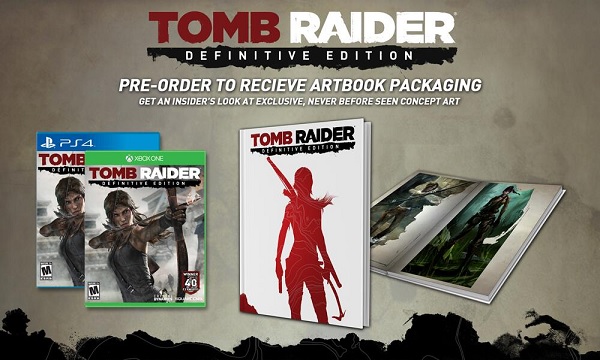 It looks like before Square Enix focuses on putting out the next game in the Tomb Raider series, they are going to try and get at least a little bit more out of the one they released earlier this year. Today at VGX the company has announced Tomb Raider: Definitive Edition for the PlayStation 4 and Xbox One.
The game will be released on January 28th in North America and January 31st in Europe. The game will feature the fancy TressFX hair rendering that the company mentioned before, a "next-gen Lara model" and additional content which includes:
The fully rebuilt game for next-generation consoles
The Tomb of the Lost Adventurer
Eight DLC multiplayer maps
Six DLC multiplayer weapons
Four DLC multiplayer characters
Six outfits for Lara
Dark Horse digital comic book "Tomb Raider: The Beginning"
Brady Games digital art book "Tomb Raider: The Art of Survival"
"The Final Hours of Tomb Raider" documentary series
As far as the versions of the game go, the DualShock 4 controller on the PS4 will light up red and orange while using a torch and flash whenever Lara shoots a weapon. The Xbox One version allows the player to change equipment and navigate the menu by using their voice with the Kinect and inspecting relics and viewpoints by moving their body.