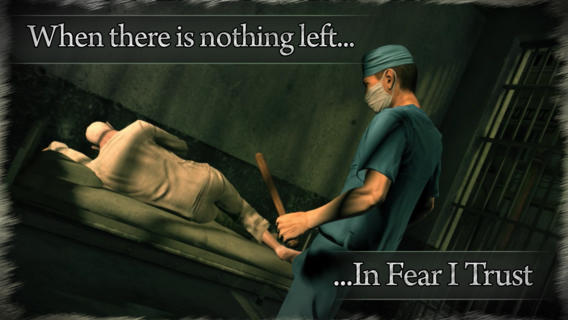 Welcome back for this week's iOS Game Suggestions. If you missed last week's, or are new to the suggestions, click on the link below and check out what cool games you should be picking up for your iOS device along with the introduction on how the suggestions work. (suggestions 1 has how it all works)
MasterAbbott's iOS Game Suggestions
A great week on iTunes! As always, it started slow and but ended with a bang! There are many must-buy games this week in all departments, FREE, 99c and over 99c. This week I've suggested a total of 21 great quality titles. Make sure you check them all especially… In Fear I Trust, Tiki Monkeys, Motorcross Meltdown and Sherlock: The Network  just to name a few.
Break down below :
14 – FREE Games
2 – $0.99c Games
5 – Over $0.99c Games
As always for this week's suggestions are all new titles that you should take a look at and consider spending your hard earned iTunes cash / time on.  Well the Free games just below certainly should all be given a shot as they won't cost you anything!
For The Cheapskates – FREE GAMES
 

MASTERABBOTT'S FREE GAME PICK OF THE WEEK!

Tiki Monkeys – Price : FREE – Publisher – MilkCap (Chase down the thieving monkeys who helped themselves to the pirate's treasure in this hectic action-strategy game! Retrieve the stolen treasure! Pick your favourite pirate, set off into the jungle and find those meddling monkeys. Clear through as many jungle areas as possible; avoid obstacles, hit the monkeys for treasure, while avoiding banana and coconut attacks and making amazing combos! With fast-paced finger tapping action and an endless variety of formations to experience.) on iPad & iPhone. GET IT NOW FOR FREE

 
Papa Pear Saga – Price : FREE – Publisher –

King.Com

 (Take aim and unleash Papa Pear to bounce and boing his way through the wonderfully wacky levels of this unique puzzle game. Please note Papa Pear Saga is completely free to play but some in-game items such as extra moves or lives will require payment. You can turn-off the payment feature by disabling in-app purchases in your device's settings.

) runs on iPad & iPhone.

GET IT NOW FOR FREE

 
Motocross Meltdown – Price : FREE – Publisher –

Glu Games

 (Prepare for high-octane action and the ultimate Motocross adrenaline rush! Push the envelope for big air, speed, and style to become the undisputed champion! Challenge opponents online or in single player events including Motocross, Freestyle, Step Up, and more!

) runs on iPad & iPhone.

GET IT NOW FOR FREE

 
Suits and Swords – Price : FREE – Publisher –

Sony Pictures Television

 (The Joker is back for revenge – and only YOU have the power to stop his destruction. Lead Captain Black Jack on an epic card battling journey to save the four card realms. Suits and Swords is more than a blackjack card game – it's the elements of a role playing game combined with the strategy of blackjack creating an adventure that'll have you addicted after your first battle. Suit up, double down, and join the fight! 

) runs on iPad & iPhone.

GET IT NOW FOR FREE

Monster Jam Game – Price : FREE – Publisher –

Gamemill Entertainment

 (Bringing the family-friendly entertainment of live Monster Jam® events straight to your tablet or mobile phone all year round, Monster Jam is an authentic and dynamic mobile gaming experience! Monster Jam® will not only allow you to relive your favourite Monster Jam® moments but to create your own memorable monster truck stunts using all the biggest names in Monster Jam®, including Grave Digger®, El Toro Loco®, Maximum Destruction® and Monster Mutt®! Smash through barriers in actual Monster Jam® events and races, or freestyle through unique environments and hill climbs!

) runs on iPad & iPhone.

GET IT NOW FOR FREE

Farm Invasion USA – Price : FREE – Publisher –

HandyGames

 (The Aliens have arrived! And all they want is your corn! Defend your fields with the old corn chopper and tinkered arsenal to spoil the blue men's appetite for popcorn! Make Redneck Pops proud and welcome your new friends from outer space… the Texan way!

) runs on iPad & iPhone.

GET IT NOW FOR FREE

Moshi Monsters Village – Price : FREE – Publisher –

Mind Candy Ltd

 (The dastardly Dr. Strangeglove is catching innocent Moshlings and turning them into naughty Glumps! It's your mission to save the Moshlings and bring 'em back home to your village. With help from Buster Bumblechops, build unique, adorable houses & care for all of your rescued Moshlings in your very own Moshi Monsters Village. 

) runs on iPad & iPhone.

GET IT NOW FOR FREE

 

Crazy Dogs – Price : FREE – Publisher – Game Kore (Suddenly, this peaceful X-planet was attacked by unidentified creatures. They destroyed everything the dogs loved, driving them mad. Jin's dangerous, long quest to find his kidnapped daughter. Fight off all the enemies with powerful action and customized weapons with Jin. ) on iPad & iPhone. GET IT NOW FOR FREE

 
Atomic Fusion: Particle Collider – Price : FREE – Publisher –

Bytesized Studios

 (Arm yourself with the sheer power of Photons. Amass this energy to release stronger reactions to support your journey into the void. But beware! The boundaries of Quantum Space is unknown…there is sure to be mysterious matter that is yet to be discovered. 

) runs on iPad & iPhone.

GET IT NOW FOR FREE

Dragon Trials – Price : FREE – Publisher –

Team Chaos

 (The Dragons of Landslandia have gathered once again in The Roariseum to engage in The Trials, an annual event that makes or breaks a dragon's legacy in the Roariseum' Annals of Fame. The goal of the Trials is simple: capture the Golden Egg and score a goal with it. Doing so will give your dragon a boost in power, and a huge point bonus over his/her competitors. 

) runs on iPad & iPhone.

GET IT NOW FOR FREE

 

Hot Rod Racers – Price : FREE – Publisher – Miniclip (Time to heat up that engine: welcome to the roaring world of Hot Rod Racers! Challenge fierce street racers in exciting drag racing events! No kidding around – you'll have to bring your A-game. Use any means necessary to win: crash into your opponent's car and show how badly you want to win! Experience different gameplay modes, including dodging traffic cones, jumping off ramps, racing against the clock and more.) on iPhone & iPad. GET IT NOW FOR FREE

 

Grandpa And The Zombies – Price : FREE – Publisher – Tivola Publishing (Grandpa Willy's brain might not be the freshest anymore, but he's not ready to surrender it to the zombies anytime soon! If only the brakes would function on his wheelchair… Brace yourself for crazy puzzle fun and help Willy to safely navigate through the zombie apocalypse.) on iPhone & iPad. GET IT NOW FOR FREE

 

Glyph Quest – Price : FREE – Publisher – Alexander Trowers (IN A WORLD of fantasy and adventure. A land of quests and beasts. Of dungeons and big, fire-breathing lizards. One man stands alone against the hordes. YOU can be that man. In fact, YOU can be that woman, if you'd prefer. A powerful Wizard (or, Witch), well versed in the magic arts. Either way, conjure up elemental powers to smite your foes. Learn devastating combos to ruthlessly maximise your damage. Show them no mercy!) on iPhone & iPad. GET IT NOW FOR FREE

 

Push Panic! – Price : FREE – Publisher – Barry Kostjens (Push Panic is refreshed! Expect the classic, exciting and colorful puzzle game that introduced four frantically fun game modes and fast-paced gameplay on iOS back in 2010! Tap the blocks to blast combinations off the screen before the pile of blocks reaches the red panic bar and topples over! Push Panic includes 75 intense levels. Each of the four exhilarating game modes introduces explosive new challenges. ) on iPhone & iPad. GET IT NOW FOR FREE
For The Bargain Hunters – 99c Games
| | |
| --- | --- |
| | Pocket Lab – Price : $0.99 – Publisher – Eduardas Klenauskis (Have you ever wondered, what is happening around as in micro world? Have you ever tried to look through the microscope to explore bacteria world? If not – Pocket Lab is for you! As soon as you start playing Pocket Lab you get addicted in a positive way. Connect bacteria of the same color and simply splash them. The longer combination of joint bacteria you make, the more points you get. Compare your score with other players in all over the world. Score points, complete levels, play endless mode for more action.) runs on iPhone & iPad. BUY NOW |
|   | Trip Trap – Price : $0.99 – Publisher – Duello Iletisim Hizmetleri (Our little friend "Ched" (aka "Cheddar") is so hungry he could eat a horse. Luckily the cheese on the table will do just fine. But it won't be an easy trip. Help him flip and flop his way through dangerous paths and get the cheese avoiding the traps!) runs on iPhone & iPad. BUY NOW |
For The Millionaires – All games over $0.99
MasterAbbott's over 99c Pick Of The Week!

In Fear I Trust – Price : $2.99  – Publisher – Chillingo (Face your fears and experience a psychological thriller unlike anything you've seen before. In Fear I Trust brings a new kind of nightmare to mobile with stunning visuals, brain-teasing puzzles, and terrifying revelations. How did you end up in this place? Escape from a terrifying facility and piece together the horrific events that led you to become a test subject in a mysterious experiment.) runs on iPhone & iPad. BUY NOW

CHECK OUR REVIEW FOR IN FEAR I TRUST HERE

 

Sherlock: The Network – Price : $5.49  – Publisher – The Project Factory (Sherlock Holmes has a message for you. He wants you to help him solve his latest case. Using your mobile phone, you must navigate the streets of London discovering clues, solving puzzles and piecing together the case. Starring Benedict Cumberbatch as Sherlock, Martin Freeman as John, and Mark Gatiss as Mycroft, Sherlock: The Network is the official Sherlock app, containing ten new cases to solve with exclusive video, games, puzzles and a leaderboard for top players. ) runs on iPhone & iPad. BUY NOW

 
TowerMadness 2 – Price : $5.49 – Publisher –

Limbic Software

 (The aliens are back, and this time they're on a mission to turn your beloved sheep into sweaters for their emperor! The sequel to the hit tower strategy adventure TowerMadness is finally here. Protect your flock using quick thinking and an arsenal of awesome weapons.

) runs on iPad.

BUY NOW

 
Word Speed Puzzle Master – Price : $1.99 – Publisher –

Go Games Limited

 (Do you opt for speed and make the first words you see or are you more tactical and find longer higher scoring words? The real masters can do both. Can you? Compete with Facebook and Game Center friends across 4 leaderboards to see who has the highest score, highest scoring word, longest word and most words made, to see who is the Word Speed Puzzle Master!) runs iPad & iPhone. BUY NOW
 

Doodle Kingdom – Price : $1.99  – Publisher – JoyBits (From the creators of the award winning puzzle games Doodle God & Doodle Devil, comes a new fantasy brain-teaser where you can create your own Kingdom with Castles, Knights, Warlocks and Dragons! Great for gamers of ALL ages. Daring adventure awaits you in this fantasy world where you can breed and raise four different types of Dragons, return the family castle to prosperity or defile flowering lands as a Necromancer.) runs on iPhone & iPad. BUY NOW
There you have it folks these games should keep you busy for quite some time well until next week at least. I'll be back next week for another dose of iOS goodness, in the meantime if you would also like to suggest your own suggestions, please feel free to share them in the comments section below or in the iOS forum section on the site here.
Remember kids, Play Hard Or Don't Play At All!