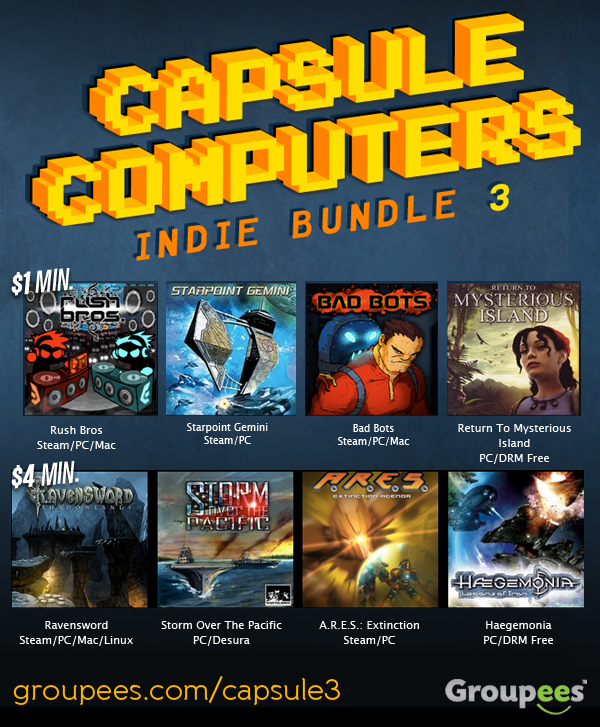 Capsule Computers and Groupees are teaming up once again to release a new indie bundle. For a minimum purchase of $1.00, buyers can snag a copy of the following games:
Rush Bros by XYLA Entertainment
Starpoint Gemini by Little Green Man Games
Bad Bots by Point Five Projects
Return to Mysterious Island by Kheops Studio
For a minimum purchase of $4.00, buyers will also receive:
Ravensword: Shadowlands by Crescent Moon Games
Storm over the Pacific by Wastelands Interactive
A.R.E.S.: Extinction Agenda by Extend Interactive
Haegemonia Gold by Digital Reality
The games come as a variety of Steam keys, DRM-free downloads, and Desura keys. As bundles are sold, special bonuses including more games will be unlocked. The first bonus is already available for all buyers, Rise of the Ravager. Purchase your copy of the Capsule Computers Groupees Indie Bundle 3 here!