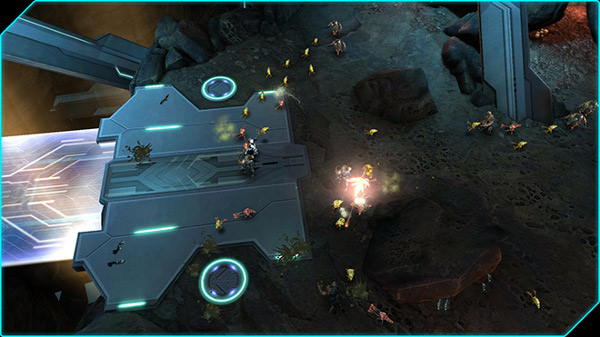 Last time we had heard about Halo: Spartan Assault was simply that it would be making the leap from Windows 8 and Windows Phone 8 to consoles for both the Xbox 360 and the Xbox One. Unfortunately, Microsoft hadn't revealed any exact release date back then, but the news today coming out on 343 Industries' 343 Day has told us just that.
It looks like 343 Industries and Vanguard Games will be giving gifts just a bit early as Halo: Spartan Assault will be going live onto Xbox One on December 24th, 2013, though anyone that hasn't made the console switch will be forced to wait another month before it releases onto Xbox 360.
Those wanting to check out the twin-stick shooter action of Halo: Spartan Assault will be able to download it for the Xbox One for $14.99, but as a bonus treat to those that have purchased the previous Windows 8 version before December 15th will be able to get at a reduced price of $4.99. Though pricing or similar discount information has not been given yet for the Xbox 360 version.