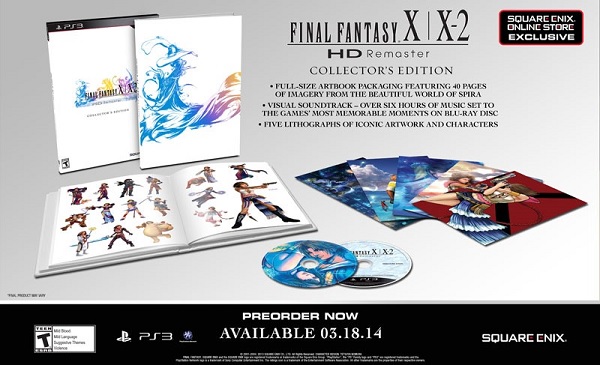 Today Square Enix has announced that while a limited edition will be available for anyone that pre-orders Final Fantasy X/X-2 HD Remaster, there will also be a special collector's edition that can be purchased through Square Enix's online store for $80.
The collector's edition comes with a forty page hardcover art book featuring images from the world of Spira, five lithographs of artwork and characters from the game, and the game's soundtrack that includes over six hours from music and will be available on a Blu-ray disc.
The company also announced that there will be a special 2-in-1 retail pack for the Vita version of the game, though while Final Fantasy X HD will be available on the game card, X-2 HD will only be available as a download voucher. Final Fantasy X/X-2 HD Remaster is set to be released on March 18th for both the PS3 and PS Vita.