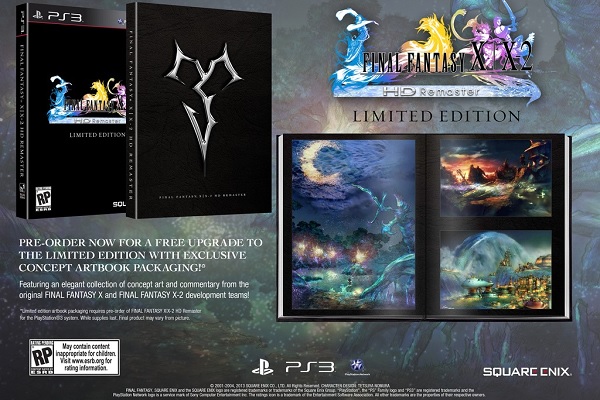 Today it was announced by Square Enix that those who pre-order the PlayStation 3 version of Final Fantasy X/X-2 HD Remaster will automatically be given a special limited edition version of the game that not only features commentary by the development teams for X and X-2, but also a 24 page art book which features artwork from the PS2 versions of the games.
Also included is some sort of "special message" from Producer Yoshinori Kitase. It is worth noting that this is only for the PS3 version of the release and the company did not mention if anything special would be done for the individual PS Vita releases of the remasters.
It is also worth noting that the company also confirmed previous rumors that a 30 minute audio drama, that will occur after the in-game credits, will be included in the game's release in North America.