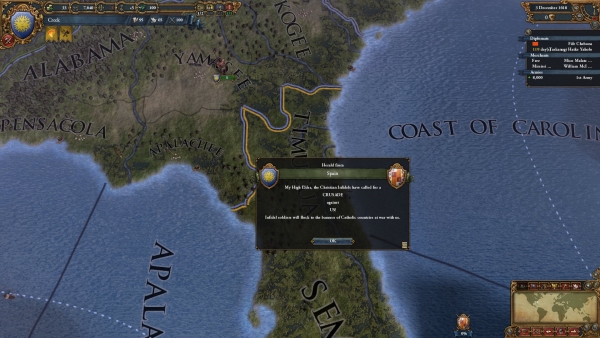 Paradox Interactive, the folks behind Europa Universalis IV, have announced today that their upcoming expansion, Conquest of Paradise, will be available on January 14.
Conquest of Paradise will be the first expansion for Paradox's grand strategy title. It will challenge players to conquer the New World for their empire of choice. It features a completely randomized American continent each playthrough as well as both Colonial and Native American Nations.
Along with the announcement of the expansion, Paradox Interactive has released a dev diary video discussing Conquest of Paradise and the Native Americans. You can check it out in the video player below this article. For more information, you can check out the game's official website here.