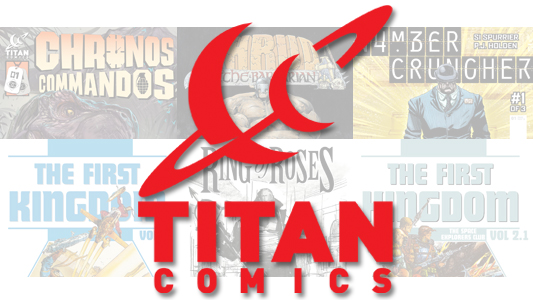 Death Sentence is the story about sex, rock 'n roll, superpowers and having six months to live that has been taking the world by storm. The first two issues of Titan Comic's punk rock, superhero drama have flown off the shelves, and now the third is sitting there just waiting to be grabbed.
Here is the synopsis for this month's issue:
Discover what made Monty such a manipulative s**t – can he use his powers to climb all the way to the top? Washed-up singer-songwriter Weasel puts in a paternity visit – and ends up on the run from GCHQ's power-hunting division! Already imprisoned, can Verity's artistic side flower in captivity? More importantly… is there a chance that the G+ Virus could be cured?
We have attached the first few pages of the book for you to check out below. Death Sentence #3 is likely to sell out as quickly as its predecessors, so be sure you As always, make sure you pick it up soon, and as always stay tuned to Capsule Computers for all the Death Sentence news as it becomes available.