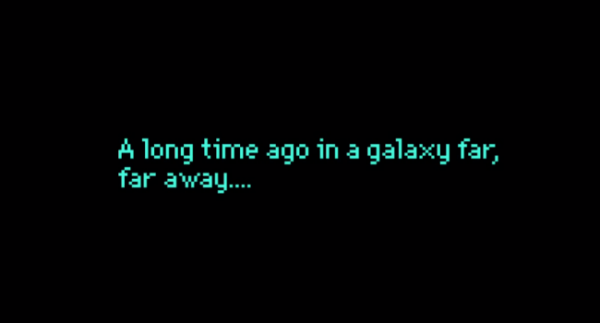 The game Tiny Towers has become insanely popular and for good reason; it plays well, it plays easy and it looks great to boot, well it seems as though Disney Interactive and LucasArts have been real interested with jumping on the bandwagon and with nothing in their way to stop them, they have. May I introduce you to "Star Wars: Tiny Death Star", it is a game made by Tiny Towers creators NimbleBit alongside both LucasArts and Disney Interactive. The game is almost like a major update for the previous title Tiny Towers.
It plays almost exactly the same as it predecessor but with an actual great deal of upgraded features, not only are you trying to make it big in the Death Star as you run intergalactic businesses and help to create a thriving space economy, you're also helping the Empire in it's fight against the Rebels as you build them facilities to help manufacture weaponry and what not. A vast number of characters from the Star Wars franchise will appear in your Death Star and it's up to you to make them feel comfortable.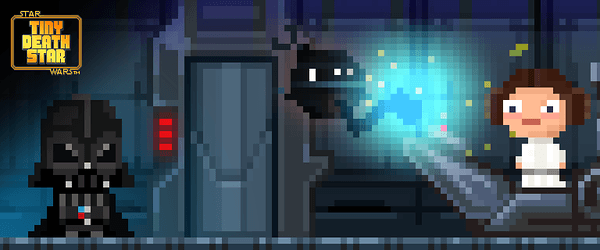 With the power of the dark side, players will be able to:
Build over 80 types of Star Wars themed residential and commercial floors like Rebo's Karaoke and Cloud City Spa.
Attract more than 30 unique species including Wookiees, Ewoks, and more.
Create top-secret underground Imperial levels to craft special supplies and aid the Empire in its battle against the Rebel Alliance.
Capture Rebel spies such as Luke Skywalker, Princess Leia, and more before they can escape.
Unlock new cut scenes featuring iconic Star Wars characters including Han Solo, Chewie, Jabba the Hutt, and more.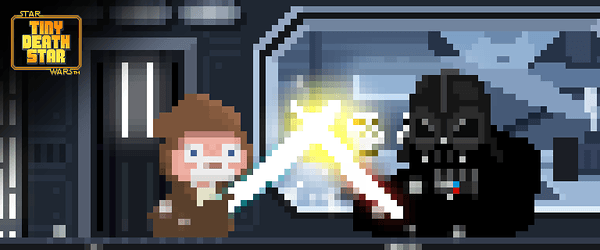 There is so much to do and so much to see in Star Wars: Tiny Death Star and now seeing as it is finally available for almost all mobile devices (iOS and Android) you'll be able to experience the joy of running your very own Death Star first hand. For those of you who havn't rushed to the virtual stores to grab yourselves a copy we not only have a gallery full of images for the game but also a short trailer that will hopefully get you in the mood for some 8-bit Star Wars gaming. You can grab the iOS version here, the Google Play version here, the Windows version here and the Windows Phone version here. The game will be coming to the Amazon store in the near future but no exact date has been announced as of yet, stay tuned for it though!