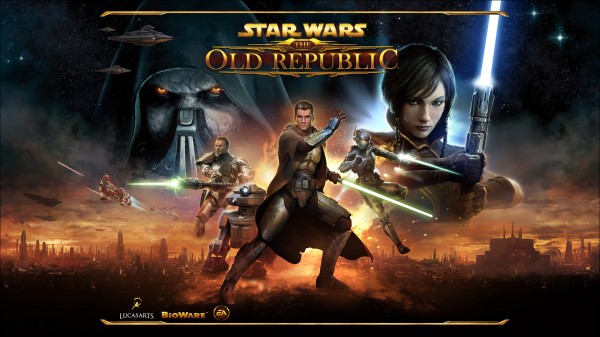 Since the addition of its free-to-play option back in November, EA and BioWare's Star Wars: The Old Republic has continued to grow with each update, and with update 2.4: The Dread War, new 4v4 Player-vs-Player (PvP) Warzone Arenas are being added.
Coming on October 2nd, The Dread War will allow players to travel to Oricon in the epic finale to the Dread Masters' twisted saga by braving two new Level 55 Operations: The Dread Fortress and The Dread Palace. There's no better time than now to join the battle as BioWare has made the game even more accessible, implementing BitRaider streaming to allow players into the action faster with a dramatically smaller initial download. And starting today, all subscribers who join or re-join the fight will automatically receive the game's first digital expansion – Rise of the Hutt Cartel – for free.
Jeff Hickman, General Manager of BioWare Austin, said;
We are constantly looking to improve the gameplay experience in Star Wars: The Old Republic, finding fresh new ways for players to try it out while offering new, higher-level content to our existing community. With the addition of the new BitRaider streaming download, the upcoming Game Update 2.4, which includes two new Operations and the launch of PvP Warzone Arenas, there's never been a better time to join us.
Also, today you can view the entire live-action Star Wars: The Old Republic video 'Join the Battle' – which was teased last year – embedded at the bottom of this article.