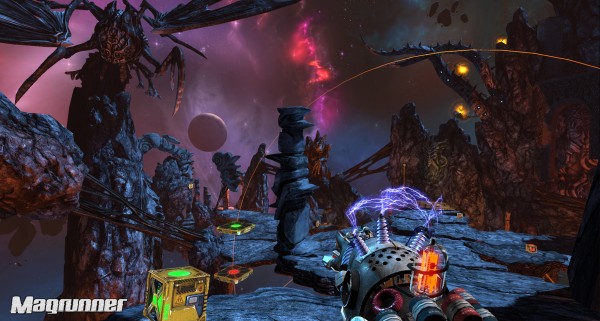 Magrunner: Dark Pulse released to PC back in June, but with a console version promised by developer Frogwares and publisher Focus Home Interactive, those curious players who have been waiting for that particular version don't need to wait much longer. A new launch trailer has also been issued to remind players of the dark future of 2048.
The launch trailer doesn't show too much from what we've already seen in the past, but it has been awhile since the Lovecraftian/Futuristic mash-up was in the public eye. Showing off a bit of main character Dax Ward, one of seven Magrunners, and the challenges he will face as he goes toe-to-toe with eldritch horrors.
Those wanting to see the trailer for themselves can find it embedded below, while those wanting more information on the game itself can check out our Magrunner: Dark Pulse Review for the PC version. Anyone wanting to face these challenges on console can find it out on the PSN today with the XBLA version releasing tomorrow.