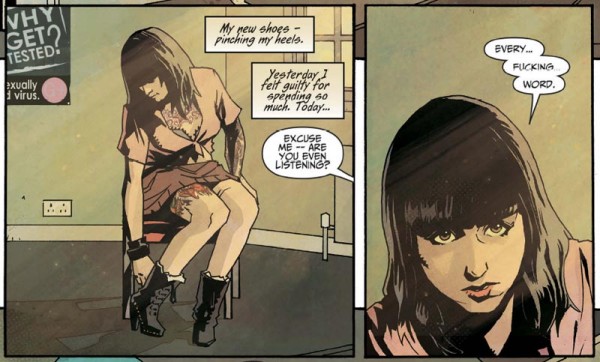 I can take a wild guess and say that a great deal of you comic fans out there have been hearing a lot about this new comic "Death Sentence". So far reviewers are loving it and I can see this one being a huge hit! Well next week marks the release of it's first issue and so many people are extremely excited for this, including the series' creators Monty Nero and Mike Dowling. I actually had the incredible privileged to interview the series writer Monty Nero, you can check out the interview by clicking on the link here.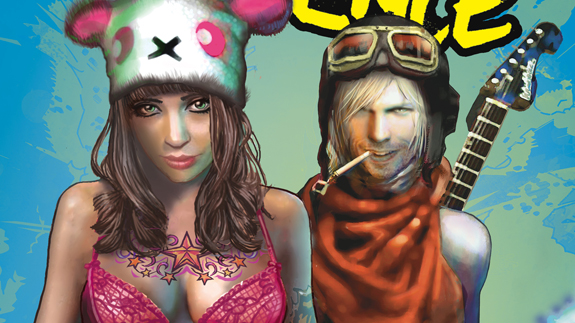 If you're one of those people who HASN'T heard of "Death Sentence" here is publisher Titan Comics' Official Synopsis of the new series:
The clock is ticking – and three powerful lives are running out!

Given incredible superpowers – and six months to live – by the sexually-transmitted G+ Virus, three Londoners kick back against the spectre of death with everything they've got. Washed-up indie guitarist Weasel tries to make amends for a life that's totally f*****d – but changing the direction of a lifetime can be murder!

Comedian and media personality Monty tests the limits of his new powers of persuasion, with horrifying results… and, after her explosive activation, Verity is on the run from the government – but can her nascent abilities keep her one step ahead of a crack team of GCHQ operatives?

Don't miss the chance to get on board this critical smash-hit right now – it's the future of superpowered storytelling!
"Death Sentence" Issue One of Six will be released next week on the 9th of October. It is being published and released by our friends over at Titan Comic and will be sold for $3.99 at every good comic book store around the country. Once again, "Death Sentence" is a comic book written by Monty Nero and illustrated by Mike Dowling that is set to blow audiences minds with it's extremely original storyline and the events within it. Like usual we have a few preview images of the comic that you saw just above in a little gallery but we also have a very cool motion comic trailer for the series for you all to check out below, so get on it!