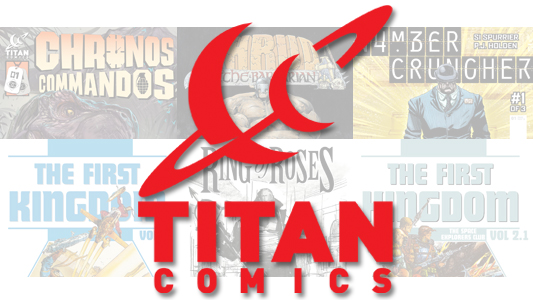 From the mind of the incredibly talented John Higgins comes Titan Comics' brand new graphic novel; Razorjack. The story of two rogue cops investigating a string of gruesome murders that turn out to be so much more than they bargained for. If you call yourself a comic book fan, then you are undoubtedly aware of John Higgings' work. He was the colorist for numerous high-profile books, not the least of which are Watchmen, and Batman: The Killing Joke.
The official synopsis of Razorjack is as follows:
The Twist: an infernal dimension of molten pain, terror and screaming torment. Ruling over this dark domain is the queen of carnage: Razorjack, she who would bring extinction to the Human race!

All that stands in the path of her apocalyptic ambitions is a pair of rogue cops. Their investigations into a series of horrific serial murders uncover Razorjack's horrific machinations, forcing the cracks ever wider between Earth and The Twist – and the death of Humanity ever closer!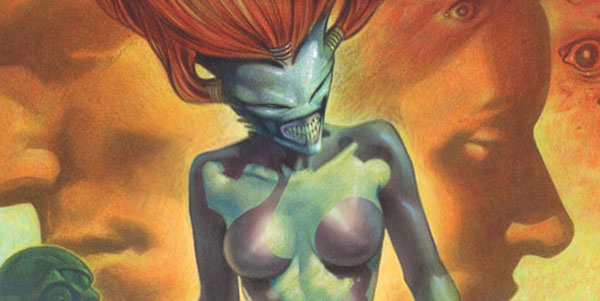 Sounds pretty exciting doesn't it, and with a talented artist like Higgins at the helm, you know it is going to be good! If a brief synopsis isn't enough for you, then check out our gallery below which contains several pages from the book. There is also a trailer for the book (not as weird as it sounds) so be sure to check that out below too.
Titan Comics have been pushing out a lot of quality books lately, like Monster Massacre and now Razorjack, so if you are new to comics and are looking for a company to keep an eye on, this is definitely the one. Razorjack is available now online and in comic book stores everywhere for $19.95, so be sure to pick it up and remember that for all the Titan Comics news as it becomes available, stay tuned to Capsule Computers.