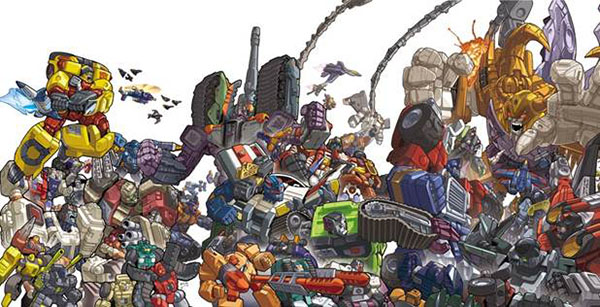 Madman has announced it will be releasing a line of Transformers titles on DVD at digital platforms, following the reveal of Transformers 4 as Transformers: Age of Extinction.
First on the list is the first season of Transformers Animated, coming out November 20 this year with season two and three to follow soon after. Incidentally, season three is being released for the first time in the world exclusively by Madman.
December will see the first collection of the Unicron Trilogy released, Transformers: Armada from 2002. Transformers: Energon and Transformers: Cybertron form the rest of the trilogy and will be released subsequently as well. The Unicron Trilogy was a collaborative reboot of the Transformers universe and featured 3D CGI and anime-style story arcs. Madman will continue to release these into 2014, with a new title promised for each month until May. These release join their catalogue of Transformers Generation 1, Transformers Japan Generation 1 (Headmasters, Super God Masterforce and Victory) Transformers: Prime and Transformers: Beast Wars.