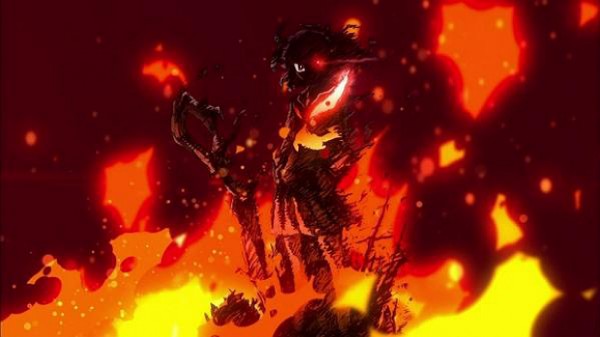 The Trigger-produced Anime series has yet to be released yet it has just been announced through the October Issue of Kadokawa Shoten's Young Ace Magazine that a Manga adaptation for the, so far unreleased, Anime Kill La Kill will be launching with it's first chapter in the next issue of the magazine which will be on the 4th of October. The Manga will be following the same story as the Anime, obviously with slight differences which is practically the norm for this kind of thing, and will be drawn by artist Ryou Akizuki famous for Asura Cryin' and Uchuu no Stellvia.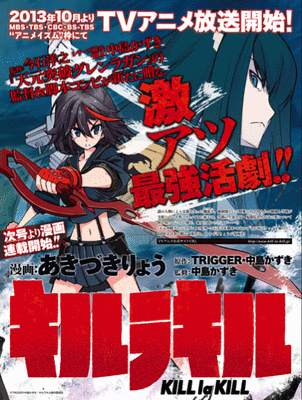 For those of you that are unaware of Kill La Kill, the Official Synopsis of the series is as follows:
The story is set on a high school that the student council president Satsuki Kiryūin rules by force. Wielding a giant Basami scissors sword, the wandering transfer student Ryūko Matoi brings about upheaval on the campus. Ryūko searches for the mysterious figure who caused her father's death, but confronting her are the student council's "four divine kings." Fortunately, Ryūko is aided by a talking sailor uniform who tells her, "Wear me. When I am worn by you, this power will become manifest."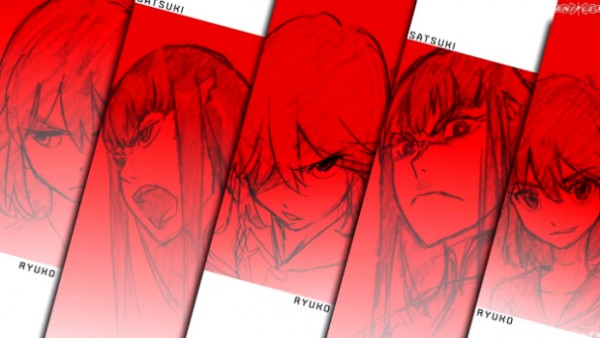 It is made by the same legendary team that previously created the Anime series Tengen Toppa Gurren Lagann, to fans of that series much like myself that in itself means that Kill La Kill is going to be an action-driven, crazy-storied, mental-nuke of an Anime (and now Manga) that will prove to impress on all fronts. We're all very excited for it's release in October, both the Anime and the Manga. Stay tuned for all news and information to be released in the coming weeks.