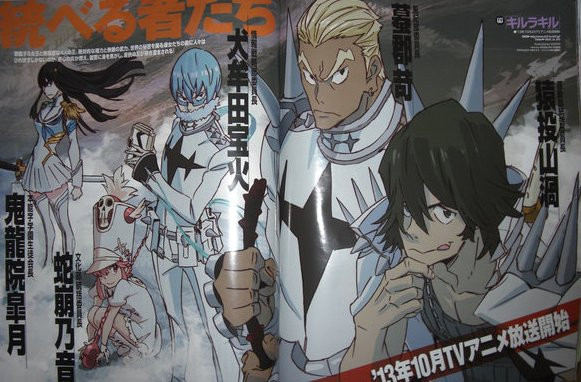 This right here is the official first look at a few of the charcters from director Hiroyuki Imaishi's new series Kill La Kill. Now considering this man also brought us Tengen Toppa Gurren Lagann I don't think any of us doubted that his next piece of work was going to be awesome and now we have the undeniable truth: his next piece of work is going to be awesome! We've been shown six character designs one of them being the main character and the others being the antagonists of the series. The pictures that you'll see below come with their own little description of the character too which is an added little bonus. If you know nothing about Kill La Kill I don't entirely blame you because they really haven't released much but from what they have release we know that it will be action-packed story that takes place in a school and will be driven by incredible battles and I'm sure it will just ooze style. Kill La Kill will show the ferocious fight between transfer student Ryuuko and commanding student Satsuki so prepare for one hell of a ride.
Here's our main character now. She's cute as a button but, damn, I bet she'll be deadly: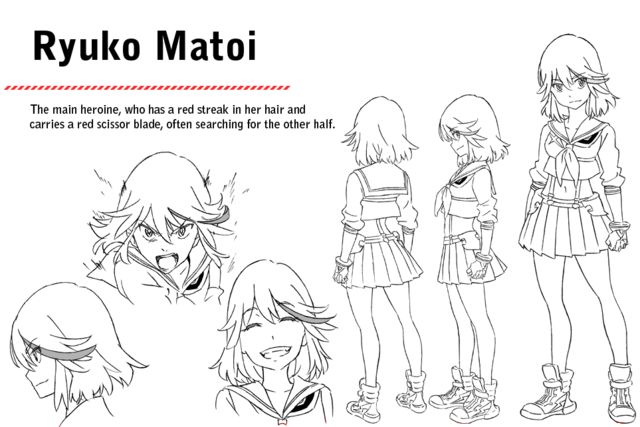 Head down to the gallery where you can see all the new characters that have been showcased. Kill La Kill is set for an October release so keep an eye on the site too for any and all news that will be released and have your voice heard in out comments section just below the post!