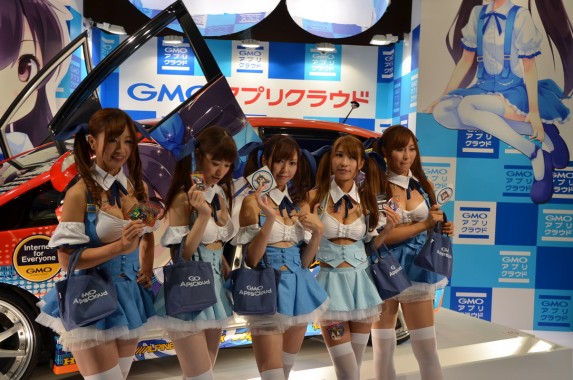 After all the fuss over E3 this year we don't want to forget about the other huge gaming event, Tokyo Game Show. Particularly when it's open to the general public, with tickets going on sale July 10 for as little as 1,000 yen (1,200 yen on the day). That's AU$11!
If you feel bad for paying so little to enter, you can always grab the limited Supporters Club tickets which are releasing in two batches on July 19 and August 19. These will most definitely be sold out before the day, and will cost 3,000 yen (AU$37). The TGS Supporters bundles nets you a T-shirt and a special pin plus access to the show before the doors open for everyone else.
So far 186 exhibitors from Japan and around the world are confirmed for the show. Most interestingly this year are special areas on the floor. The Indie Games Area for independent devs, as well as a Cloud Gaming Area.
Fans of niche visual novels, or "eroge" if rated 18+, will be overjoyed to know an industry event such as this will have its own "Romance Simulation Game Area". Seeing as they're a major part of Japan's game industry and the dominant PC game format there, it only makes sense to include them.
TGS 2013 may very well be the last big event before the PS4 and Xbox One are released, making this show one to keep an eye on. The doors are open to the public on September 21-22, 10am to 5pm and you can order your tickets on the official site once they're up.
Check out some of our coverage from last year's Tokyo Game Show.