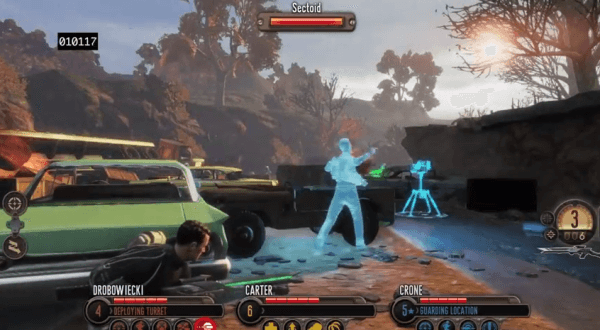 2K Games, the folks behind WWE 2K14, Borderlands 2, and Bioshock Infinite, released another trailer for their upcoming XCOM-based shooter, The Bureau: XCOM Declassified.
The trailer, entitled "Last Defence", gives us all a sneak peak of the in-game play mechanics and tricks in motion. What originally sounded as though it may end up being a boring, run-of-the-mill shooter appears to be shaping up into a truly unique, fun experience.
Cover based? Check. You never want to make yourself an easy target in an XCOM game. Beyond that, though, you and your squad can team up for some awesome tactical combinations. Want to take out a crowd on the other side of a congested 10-car pile up? Throw down a turret and use telekinesis to lift it into the air. The possibilities are quite appealing.
To see the trailer in action, be sure to check out the video in the player below this article. Also be sure to check out the game's website here.