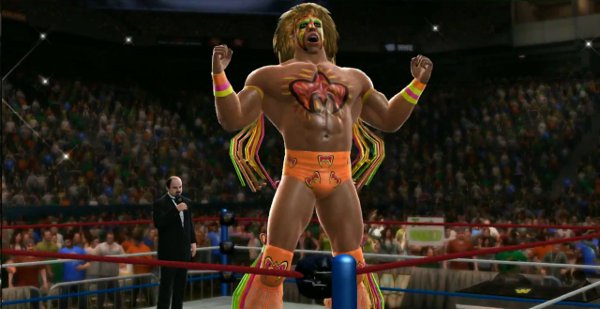 Ultimate Warrior fans rejoice as his presence will in fact be gracing the upcoming WWE 2K14 from 2K Games. After sorting out the whole cover art aspect it seems, WWE 2K14 will be seeing a pre-order bonus, as is it now the norm, for those that are looking to put down some of their cash before the games release. But, knowing that those looking to pre-order are tried and true fans, the pre-order bonus will be the Ultimate Warrior himself.
Those wanting to hear it straight from the lips of the Ultimate Warrior can check out the video just released where he lays it out the WWE 2K14 pre-order. Still maintaining the presence as always, he tells the fans exactly what they can expect all the while throwing corporate mooks around like Ultimate Warriors' should.
Fans wanting to watch the new video for themselves can check it out embedded below. WWE 2K 14 is set to release in NA on October 29th, 2013 (November 1st, 2013 for EU) for the Xbox 360 and PlayStation 3.