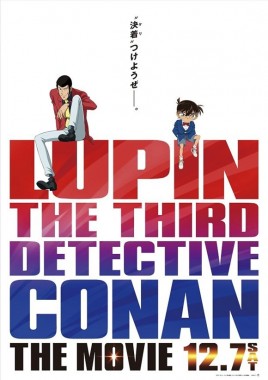 A brand new trailer has just been released for the highly anticipated anime crossover film, Lupin the Third VS Detective Conan. The film will star legendary anime thief Lupin the Third along with all his buddies as they go toe to toe with Detective Conan and his crime solving companions.
You can check out the trailer itself below which features Lupin the Third and Detective Conan in a tense confrontation the likes of which anime fans have always dreamed of. This however is not the first time these two legendary characters met, having previously crossed paths in a TV special back in 2009.
The film is slated for release on December 7th, 2013 in Japanese theaters. Who do you think will win this battle? The world's greatest thief or the world's greatest detective?