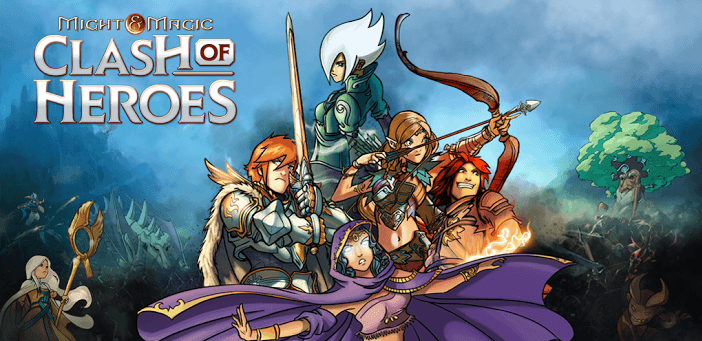 Ubisoft has announced that the critically acclaimed RPG Puzzle game Might & Magic Clash of Heroes will be launching on Android devices through the Google Play store in a re-mastered and optimised version for the low price of $5.72.
Set in the universe of Might & Magic universe, Might & Magic Clash of Heroes blends together a story driven adventure and an innovative and dynamic combat system based on puzzle mechanics. The game was very well received by critics on its first release on the original Nintendo DS. From then a HD version was released for the PSN and Xbox Live Arcade. This new mobile version brings the best parts from the previous two iterations and combines them with HD  graphics and a natural touch based interface.
Might & Magic Clash of Heroes takes place 40 years before the Heroes V saga. Scattered across five different regions of Ashan, 5 special heroes must travel their own dangerous paths to grow in strength, unravel a demonic plot, and ultimately save the world from Chaos.
If you want to download Might & Magic Clash of Heroes for your Android device, you can do so from the Google Play store. If the reviews on the store are anything to go by this game should not be missed, especially at that low price. The game is also avaialable on iOS devices. You can check out our review of that version here.