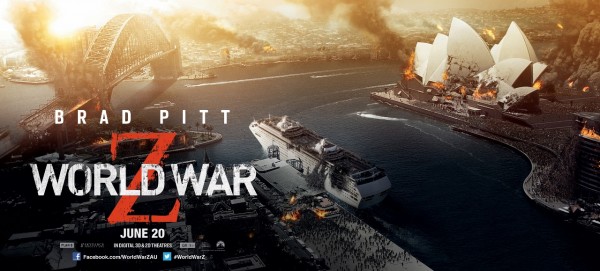 Ahead of it's June 20th release, we have two new clips for Paramount's World War Z starring Brad Pitt and directed by Marc Forster (Finding Neverland, Quantum of Solace).
First is the clip 'Broken Mirror', which highlights the moment Gerry Lane (Pitt) and his family are alerted to the pandemic, up close and personal. You can see that video directly below. Next is 'I Can't Leave My Family', which can be viewed embedded at the bottom of this article.
Broken Mirror
Pitt and Forster will be visiting Down Under for the Sydney Premiere on June 9th. Click here for details on the event and check out the latest international trailer along with our own impressions of a small portion of the film we were previewed earlier in the year.