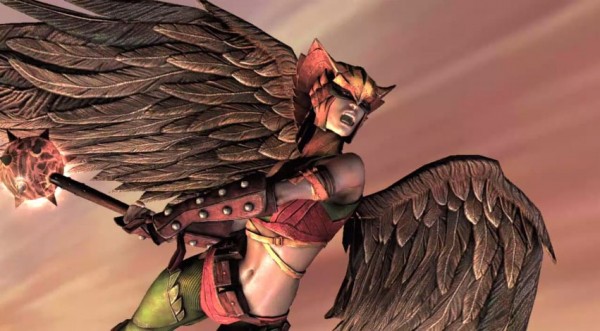 Warner Bros. Interactive Entertainment and DC Entertainment are celebrating the Australian launch of Injustice: Gods Among Us (review here) in Australia, now available on the Xbox 360 and PlayStation 3 (Wii U version to be released at a later date) for $79.95 RRP.
Writers Justin Gray and Jimmy Palmiotti have crafted a well-paced, constantly unfolding story. Players will embody the most popular DC Comics heroes and villains, such as Batman, Superman, The Flash, Wonder Woman, Green Arrow, Aquaman, The Joker and others, as they engage in epic battles in a world where the line between good and evil is blurred (check out these infographics commissioned by Warner Bros. that posit the ultimate hero and villain).
Creative Director at NetherRealm Studios, Ed Boon said;
"NetherRealm Studios was dedicated to making Injustice: Gods Among Us an immersive, action-packed  experience. We've created an original game with an all-new story filled with iconic characters DC Comics and gaming fans will appreciate."
The game features numerous locales visited throughout DC Comics lore including Arkham Asylum, Metropolis, Atlantis and more. Arenas are multi-tiered, destructible, interactive playgrounds wherein gamers can play with any of the 24 character roster – from the get-go – executing their uniquely devastating super powers and special moves to take the victory. Also extend your gameplay experience with the S.T.A.R. Labs missions; 240 challenges filled with additional content and unique gameplay only found in this mode.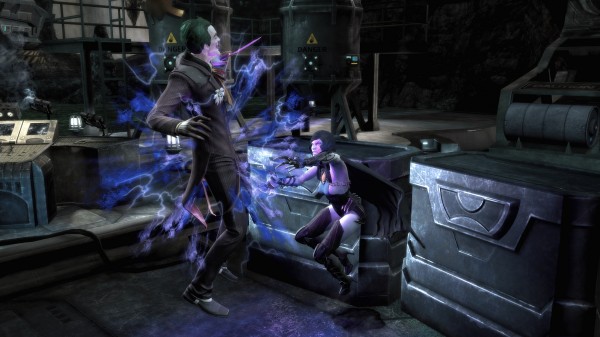 The voice cast is incredible, with every name recognisable to comic fans. These include, but are not limited to: Stephen Amell (star of the Nine Network's upcoming new action show Arrow, who reprises his role as the Green Arrow in the game as an unlockable "Arrow" version of the character), Kevin Conroy as Batman, Tara Strong as Harley Quinn and Raven, Neal McDonough as The Flash, George Newbern as Superman, Adam Baldwin as Green Lantern and Alan Tudyk as Green Arrow (regular version).
Collectors among us can purchase the Injustice: Gods Among Us Collector's Edition, which includes the game disc in a steelbook , an exclusive DC Collectibles statue featuring Batman and Wonder Woman, a special Collector's Edition of the first print issue of the Injustice: Gods Among Us DC Comics series and three exclusive skins based on Batman, Superman and Wonder Woman from DC Comics – The New 52. The Collector's Edition is priced at $109.95 RRP and is available in limited quantities.
You can also buy the Injustice: Gods Among Us Season Pass right now from Xbox Live for 1200 Microsoft Points and the PSN store for $21.95 RRP and receive four upcoming DLC fighters for the price of three, as well as a bonus Flashpoint Skin Pack featuring alternate costumes for Wonder Woman, Aquaman and Deathstroke. And don't forget to download the free iOS game, which utilises a collectible card mechanic and pits players against the A.I. in 3-on-3 tag team combat situations. You can unlock a multitude of rewards (alternate skins, anyone?) across both titles by completing certain achievements.