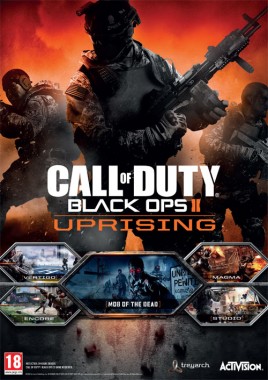 Activision have revealed that Call of Duty: Black Ops 2 players on the PC and PlayStation 3 will be able to get in on the action with the Uprising DLC finally coming to PC and PS3 after previously releasing on the Xbox 360.
The Uprising DLC map pack for Call of Duty: Black Ops 2 will be released on the 17th of May, 2013 for PC and PlayStation 3. The map pack will introduce four new maps as well as a new zombie mode called 'Mob of the Dead'.
You will be able to purchase the Uprising DLC as a standalone Map Pack for a price of $20.95. So get ready PC and PlayStation 3 fans, the Uprising is upon us!