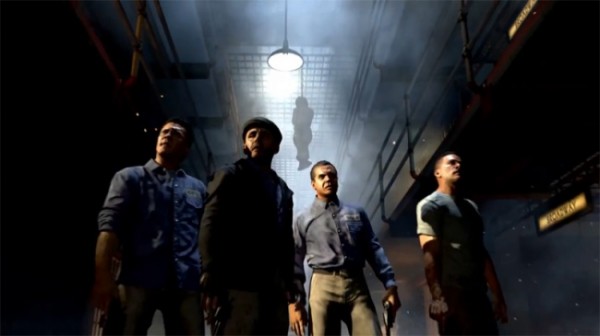 The official Call of Duty website has announced a new Zombie Mode map to be included within the brand new Uprising DLC pack. The new mode, entitled Mob of the Dead, will feature big talent in the form of film veterans Chazz Palminteri (The Usual Suspects) as Salvatore "Sal" DeLuca, Joe Pantoliano (The Fugitive) as Arthur Arlington, Michael Madsen (Kill Bill) as Finn O'Leary, and Ray Liotta (Goodfellas) as Billy Handsome.
The four player co-op experience is explained in the map description:
"Anchoring the second map pack is Mob of the Dead, Treyarch's most terrifying Zombies experience to date. Top Hollywood talent rounds out a cast of four Prohibition-era gangsters – each with a unique set of skills – that are forced to fend off hordes of the undead while imprisoned on San Francisco's notorious Alcatraz Island. While guard towers and new weapons offer tactical advantages, survival offers an unprecedented new challenge for these four lost souls."
The DLC will be made available on April 16th on Xbox LIVE with other platforms to follow at a later date. Check out the trailer below and comment. What will happen when gangsters and zombies clash?