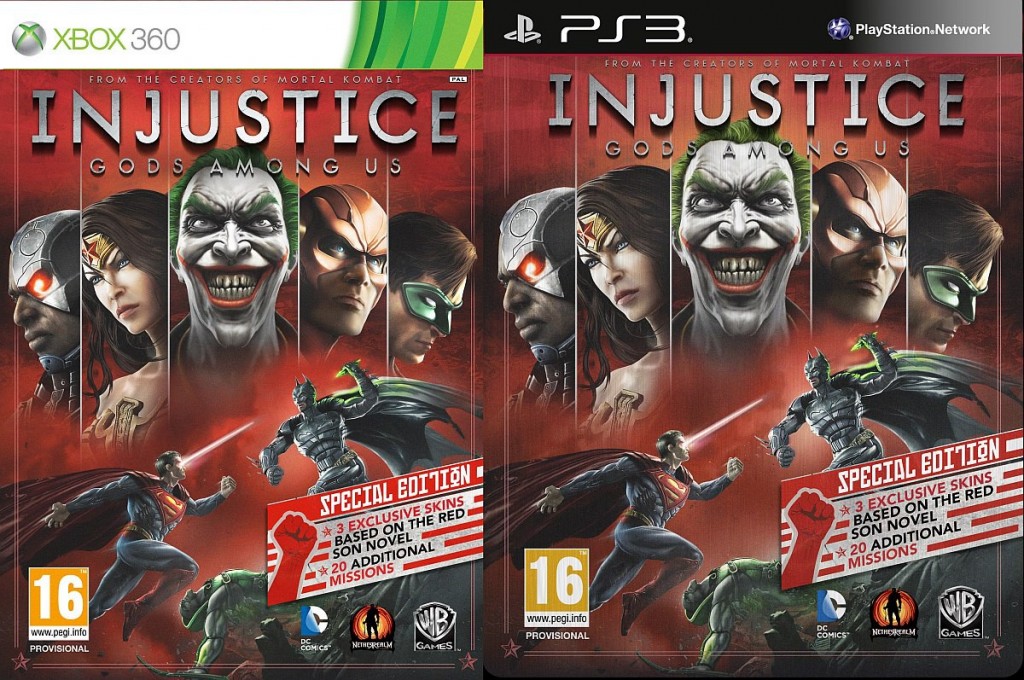 Yet another edition of Injustice: Gods Among Us has been unveiled. This one is exclusive to EB Games within Australia and comes with some awesome bonuses.
This 'Special Edition' will retail for $79.95 and will be housed in an exclusive steelbook. It will also comes with a Red Son DLC Pack, inspired by DC Comics' Red Son comic novel, that includes:
3 alternate Red Son character skins: Superman, Wonder Woman and Solomon Grundy
20 additional missions set within the Red Son storyline
Come April 17th, I am going to be one broke gamer…there's also the U.S. exclusive Battle Edition, the U.S. Collector's Edition and the European Collector's Edition. Check out the latest trailer for the game, entitled 'The Death of Metropolis' for your first look at the game's story mode.