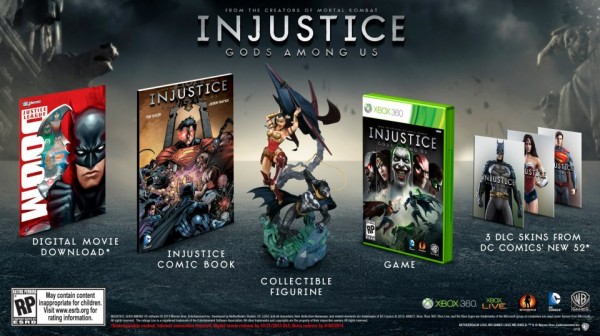 Warner Bros. Interactive Entertainment and DC Entertainment have officially announced the U.S. release date for Injustice: Gods Among Us, as well as detailed the Collector's Edition and the newly revealed Battle Edition.
The game will be available April 16th and Warner Bros. Games is releasing various editions – a mirror image of the release of Mortal Kombat – with the U.S. Collector's Edition featuring a different statue to the European version and the Battle Edition featuring a custom Injustice 'Fight Stick' as it's centerpiece. The Collector's Edition will set you back $99.99 while he Battle Edition will understandably cost a heftier $149.99.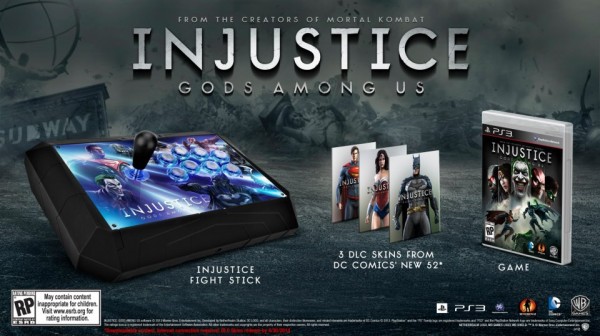 The Battle Edition's fight-stick is made by Performance Designed Products (PDP), who also created the Mortal Kombat fight-stick. PDP is a U.S. based company, as are Netherrealm Studios, and so the design and layout of the stick will be American, no different to MK's in regard to the concave buttons and big bat control stick.
The Collector's Edition's contents can be seen in the header image, whilst the Battle Edition's contents can be seen in the image directly above. These editions are now available to pre-order and whilst Injustice is coming out for the Wii U, these editions are only available for the Xbox 360 and PS3. The Battle Edition is exclusive to Gamestop and apparently EB Games stores, so hopefully we in Australia may be able to buy it locally.