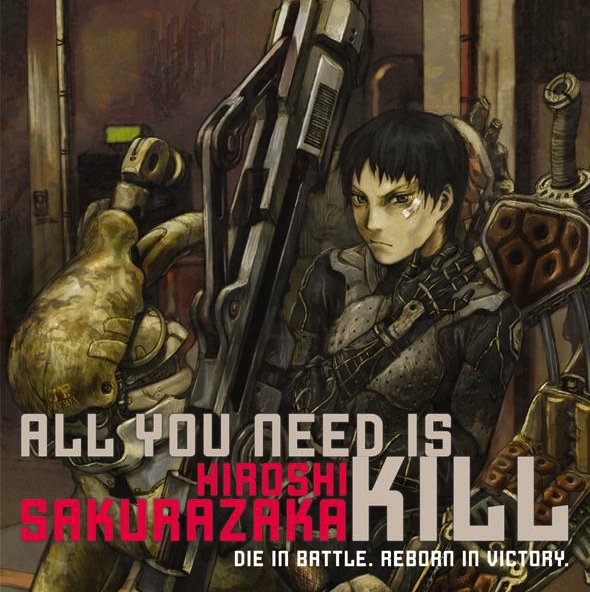 Have you heard about the movie All You Need is Kill currently being directed by Doug Liman, who has worked on the Bourne Identity series and featuring Tom Cruise and Emily Blunt as the leading roles? Well the movie is set to be released in Spring 2014 so it is still quite some time away.
However you won't have to wait to enjoy the story of All You Need is Kill, because today Viz Media's Haikasoru announced that All You Need is Kill's audio book has now been released and is currently available for purchase at Simon & Schuster. The audio book costs $19.95 and an old version of the book is also available for purchase, but it is worth noting that a special novel of All You Need is Kill will be released later this year to tie-in with the movie.
For those curious about the plot of All You Need is Kill, Viz provided the below plot synopsis:
In the All You Need is Kill novel, there's one thing worse than dying. It's coming back to do it again and again. When the alien Mimics invade, Keiji Kiriya is just one of many recruits shoved into a suit of battle armor and sent out to kill. Keiji dies on the battlefield, only to be reborn each morning to fight and die again and again. On his 158th iteration, he gets a message from a mysterious ally – a female soldier known as the Full Metal Bitch. Is she the key to Keiji's escape or his final death?