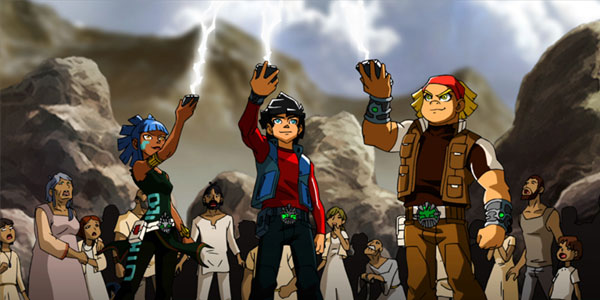 Beyond Home Entertainment have announced that they will be releasing the next big 'boys brand' cartoon series Redakai: Conquer the Kairu on DVD this September. The first 2 volumes of the new hit series Redakai will be crash landing into stores on the 5th of September for $19.95 each.
Redakai: Conquer the Kairu recently began airing on Channel 10 and Cartoon Network. Beyond Home Entertainment is expecting it to be the next big thing for boys ages 5-12. The series comes straight from the creators of smash hit series Bakugan and features all the hallmarks of a popular boys cartoon. Redakai follows hero Ky and his friends in their search for the legendary Kairu energy.
Beyond Entertainment are releasing volume 1 titled 'Journey Begins' and volume 2 titled 'Tournament of Champions' on September 5th. Be sure to keep your eyes peeled for what is sure to be a smash hit series!
What do you think of Redakai: Conquer the Kairu? Let us know in the comments section below.