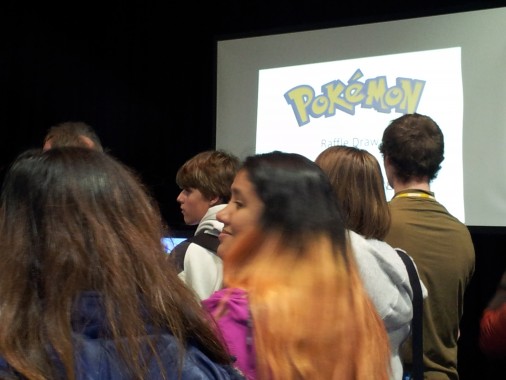 At SMASH! 2012, Beyond Home Entertainment teamed up with SMASH! in order to bring Pokemon fans an arena in which they could battle one another and go into the running to win Pokemon prize packs provided by Beyond Home Entertainment themselves.
Hundreds of Pokemon fans congregated for the Battle Arena and competed in many battles throughout the day at the SMASH! Gaming Area. When all was said and done, the participating Pokemon trainers crowded around the booth for the winners raffle. Several prize packs were given away and some Pokemon fans left SMASH! 2012 with some PokeSwag for their efforts.
It was a great promotion that was enjoyed by all the Pokemon fans in attendance. What did you think of the Pokemon Battle Arena at SMASH! 2012? Let us know in the comments below.
Be sure to check out the official SMASH! website and our SMASH! 2012 section here on Capsule.