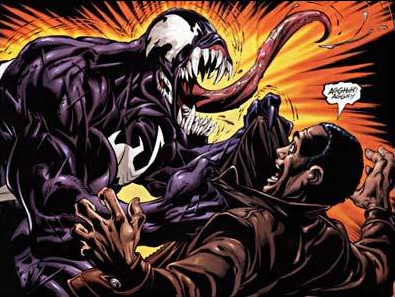 Since Spider-Man 3 (2007) Sony have been talking about making a movie starring Eddie Brock/Venom from the Spider-Man Universe, but it now appears things could be in motion.
According to an interview with Hollywood.com, The Amazing Spider-Man producers Aci Arad and Matthew Tolmach have shared some details on their plans for the film:
"It's an Eddie Brock story. We want to be as close to the comics as possible. Especially in Eddie Brock's story. But again, pseudo-science is becoming science. All these tidbits about webs, artificial webs, is a huge industry now. Spiderwebs have unique qualities that will be huge for communications, fibers, and so forth. So we have taken the approach that we want to make the huge amazing movie about Eddie…The whole essence to us for the Marvel characters is stay close to the bible, stay close to the emotional story, and the rest is fun. Look for the worlds to make sense with one another."
–Aci Arad, Producer of The Amazing Spider-Man
Rumours circle the upcoming Sony film, suggesting that Chronicle director Josh Trank will direct, and that the Venom film could tie into The Amazing Spider-Man.
In the meantime, The Amazing Spider-Man swings into European theatres June 28 and North American theatres July 3, with a sequel already planned for 2014.