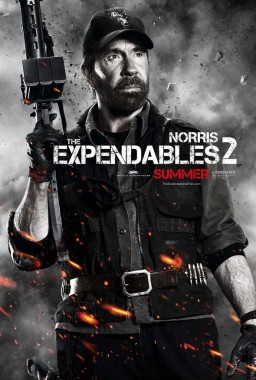 The Expendables 2. If your not excited for it, you must really hate action movies!
This week saw the release of The Expendables 2 first official TV Spot. This TV Spot really sums up what the entire movie is about: guns, explosions and awesome one-liners!
In case you've been sleeping under a rock, things are even bigger and better this time around as the most explosive action movie stars are here for this one: Sylvester Stallone, Arnold Schwarzenegger, Bruce Willis, Chuck Norris, Jean-Claude Van Damme, Jason Statham, Jet Li, Dolph Lundgren, Randy Couture, Terry Crews, Liam Hemsworth, Scott Adkins and Yu Nan. You really have to see it to believe it!
The Expendables 2 shoots it's way into cinemas August 17. Until then check out the new TV Spot below!