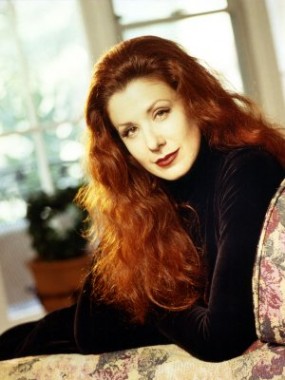 Suzie Plakson, former Star Trek star and guest star on How I Met Your Mother made an appearance at Supanova Sydney 2012 and hosted her own seminar in which she spoke on her lengthy career and what it takes to make it in the industry as well as what projects she is working on now.
A major focal point of her seminar was her upcoming audio book, The Return of King Lillian, a book that she has been wanting to write for nearly 30 years now. She spoke of how she has created clay sculptures of characters and dreamt of the world of The Return of King Lillian and spoke at length about the process of putting pen to paper. It was indeed an interesting seminar for both fans of Suzie Plakson and aspiring writers or artists.
She also appeared for autograph signings and meet and greets with fans. She was a very lively lady and more than happy to engage with her fanbase, especially given that she has so many different fanbases (Star Trek, How I Met Your Mother etc).