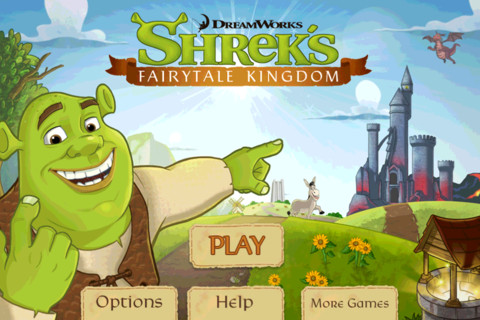 Are you ready to build a Kingdom far, far away?
Developed by Beeline and Published by Capcom, Shrek's Fairytale Kingdom is an iOS game based on the hit Shrek movie franchise by DreamWorks Animation. Players will be able to relive their favourite moments from the films as well as create new memories with all their favourite characters in Shrek's Fairytale Kingdom. On this hilarious adventure you will be able to build your kingdom, protect it and go on epic quests as well as play exciting mini-games and share every moment with friends via social networking features.
Shrek's Fairytale Kingdom will be available in the app store next week on June 21st. For more, check out the awesome trailer below!